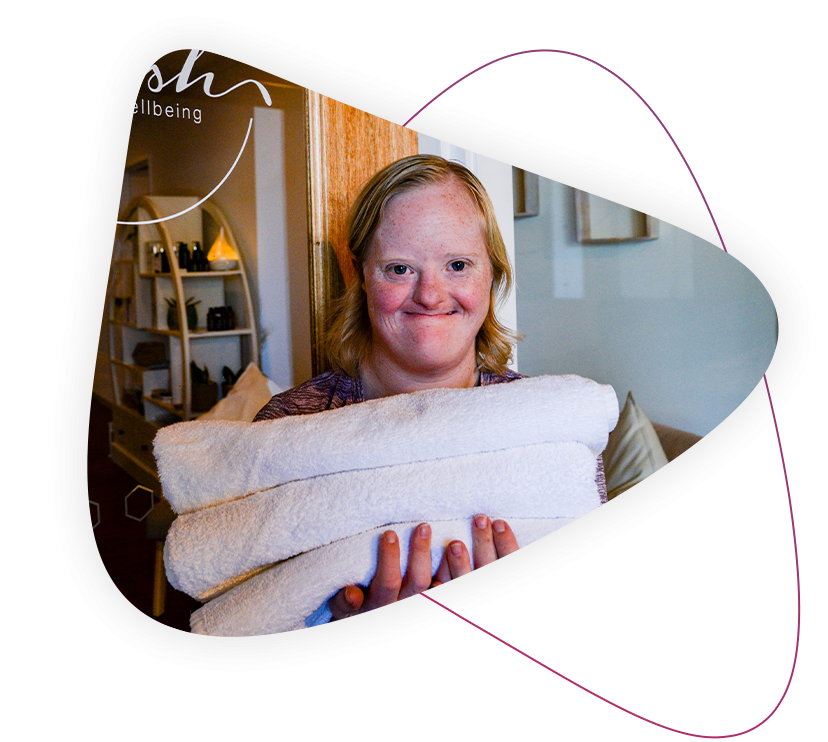 Leah, a bubbly 21-year-old with Down Syndrome, had been searching for meaningful employment for some time, and even though she had extensive work experience, paid employment in the general workplace eluded her.
Leah discovered an unmet need at local business, Hush Day Spa. At the time, Hush staff were taking towels home to wash each night.
With the assistance from Rocky Bay's STEP program and sensing an opportunity for a micro business, Rocky Bay supported Leah to approach the spa and offered to collect their used towels, launder, fold and return them for a fee.
Leah has been handling the spa's laundry for 5 months now and has made a massive difference to the staff and business.

"Leah is doing an amazing job!"
- Claire, Owner Hush Day Spa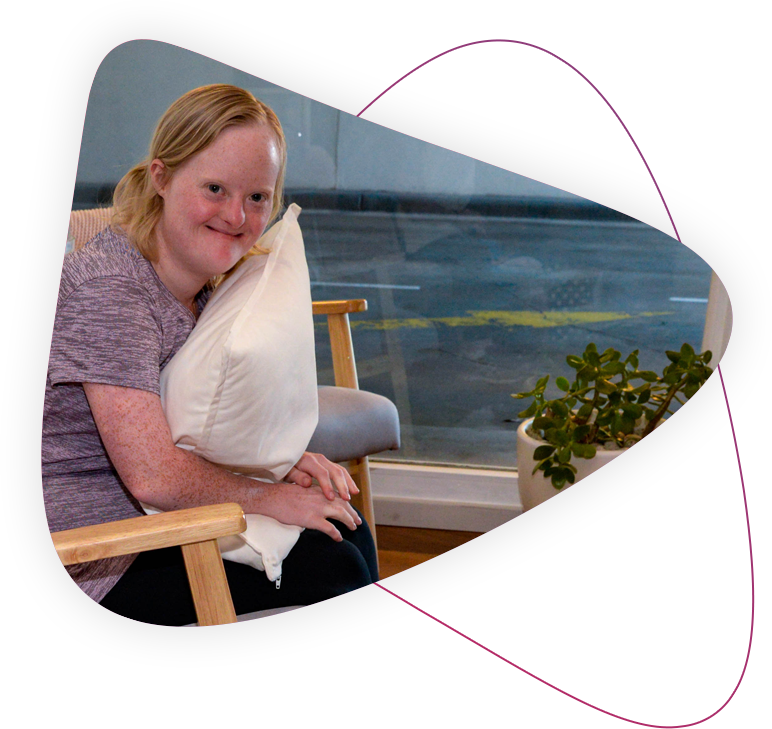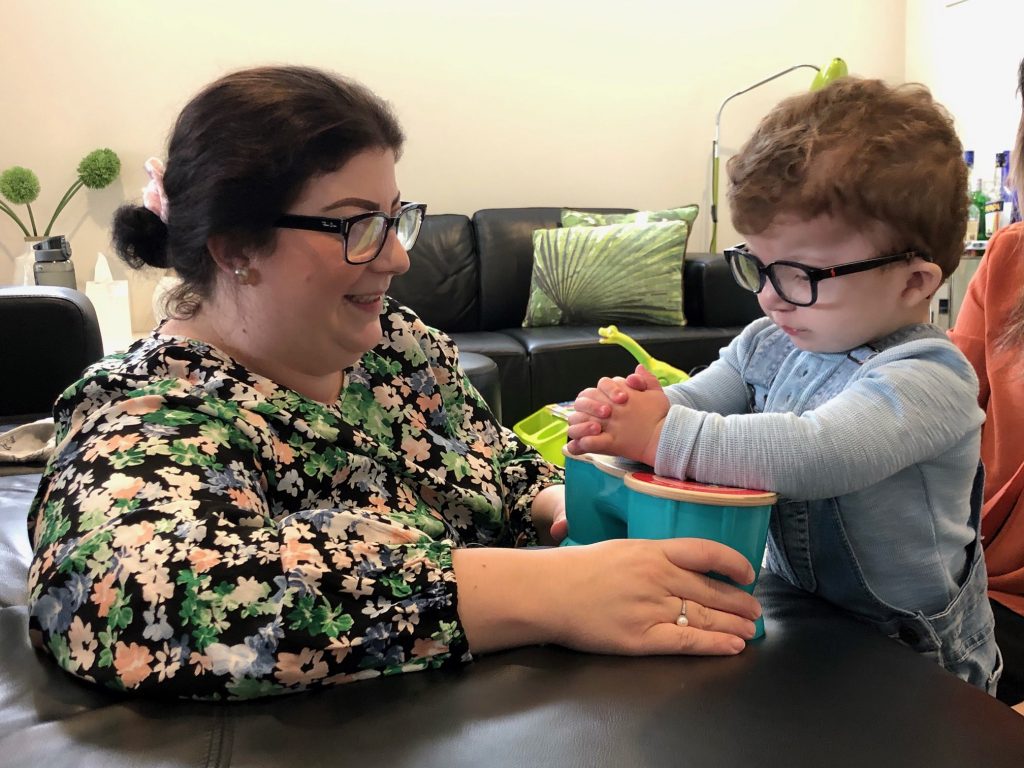 Henry
Developmental Delay (0-8 years only)
Pierre Robin sequence (PRS)
Henry Duca, a bright and happy two-year-old, has had a...