Our Guest Houses have joined forces to offer various exciting events designed to increase confidence and gain independence. These events will allow you to expand your life skills, tap into your favourite hobbies, explore new places, and be part of a fun, positive social setting. How does a day trip to Rottnest Island sound?
Customers can participate in various activities, including outdoor movie nights, fishing, markets, karaoke, crafts, fine dining and more! We aim for your loved ones to have fun and create wonderful memories with us.
We would love to welcome new faces!
Scroll down to view our calendar of events.
Age

Diagnosis

Amputations (Single/Multiple)
Angelman Syndrome
Anti-NMDA Receptor Encephalitis
Arthrogryposis
SEE MORE
Aspergers
Attention Deficit (Hyperactive) Disorder
Autism/PDD
Batten Disease
Bi-Polar
Blind/Vision Impairment
Brain Injury (Acquired)
Brain Tumor
Cerebral Palsy
Charcot-Marie-Tooth Disease
Charge Syndrome
Cornelia de Lange Syndrome
Cri du Chat Syndrome
Deaf/Hearing Impairment
Dementia / Alzheimer's
Developmental Delay (0-8 years only)
Down Syndrome
Dysgraphia
Dyslexia
Dysreflexia
Ehlers Danlos Syndrome
Encephalitis
Epilepsy
Facial Auricular Vertebral Syndrome
Fibromyalgia
Fragile X Syndrome
Friedreich AtaXia
Generalised Dystonia
Guilliane Barre Syndrome
Hallervorden Spatz Disease
Huntington's Chorea
Intellectual Disability
Laurence Moon-Bartel Syndrome
Lennox Gastaut Syndrome
Microcephaly
Minicore Myopathy
Motor Neurone Disease
Moyamoya Disease
Multiple Sclerosis
Muscular Dystrophy
Nemaline Rod Myopathy
Neuromuscular Disorders
Not relevant to service
Obessive Compulsive Disorder
Parkinson's Disease
Pierre Robin sequence (PRS)
Poliomyelitis
Prader-Willi Syndrome
Psychiatric Disability
Rett Syndrome
Seckel Syndrome
Spastic Paraparesis
Speech Impairment
Spina Bifida
Spinal Cord Injury
Spinal Muscular Atrophy
Stroke
Trisomy 18
Tuberous Sclerosis CompleX
Williams Syndrome
SEE LESS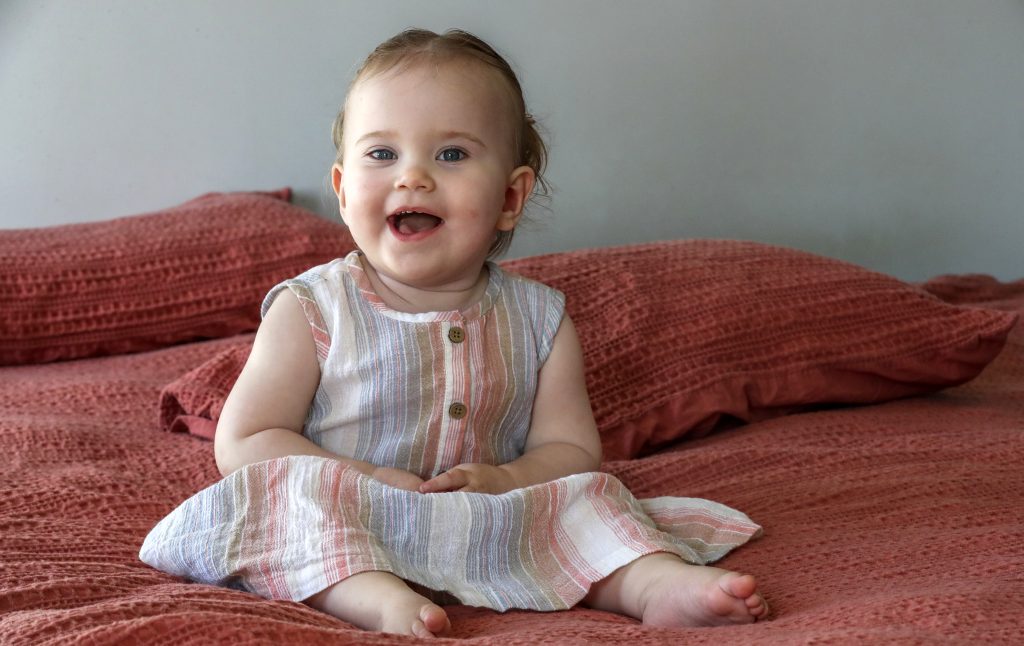 Evelyn
Evelyn Cheater is a happy and engaging 18-month-old who loves...