Lady Lawley Cottage – children & youth hub

Rocky Bay is excited to be supporting children and youth from Lady Lawley Cottage in Cottesloe with a range of specialist children's services offered in a relaxed,  supportive and social setting where your child can learn new skills alongside other kids and young people their own age. From communication skills to fine motor skills and essential life skills, there is something for everyone and the best part is that we can tailor the activities to suit your child's interests and abilities!
We are existing to open up registrations for our School's Out Summer Holiday Program!
Turning  ordinary days into extraordinary moments with our most exciting and action-packed Holiday Program yet, specially designed for children with boundless creativity and suitable for all abilities.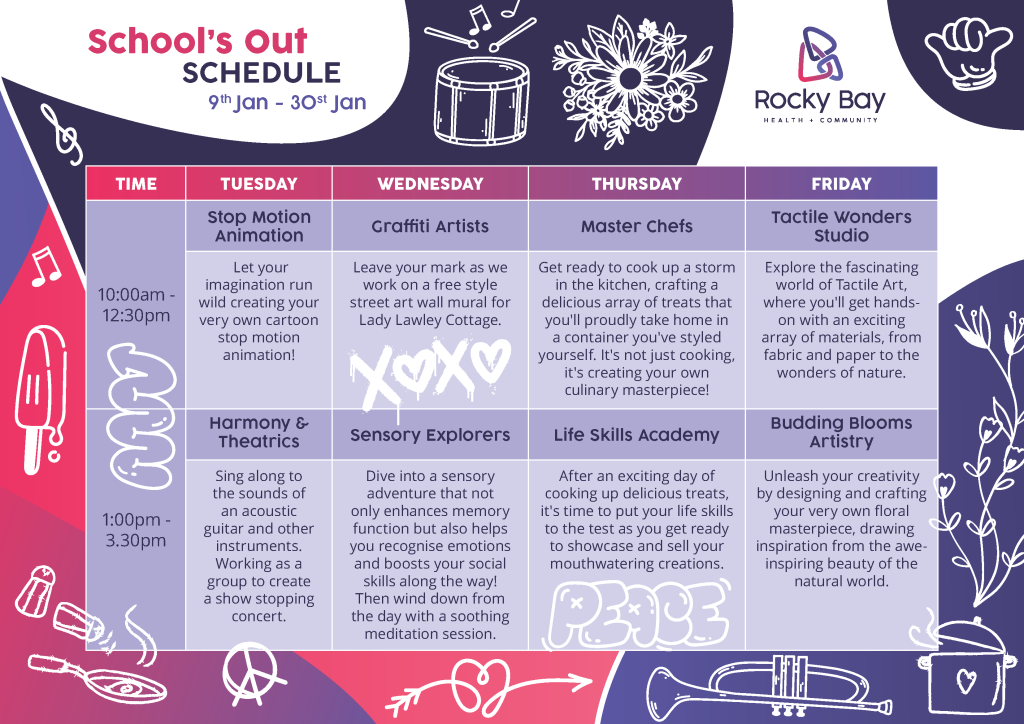 Running from Tuesday, January 9 to Tuesday, January 30, we invite your children aged 10 to 17 to join us at Lady Lawley Cottage in Cottesloe. Whether they are a budding artist, a culinary genius, a nature enthusiast, or just looking for some fun, our program has something to offer everyone! Find our more about the program here or reach out to our friendly Customer Engagement Team at (08) 6282 1900.
Scroll down for  FAQ's & more info on the other art classes we offer!
Lady Lawley Cottage Art Classes
Rocky Bay is delighted to be able to offer Arts & Craft and Pottery classes on Wednesdays.
These engaging workshops are not only incredibly enjoyable but also provide a platform for developing friendships, fostering self-expression, and honing valuable skills.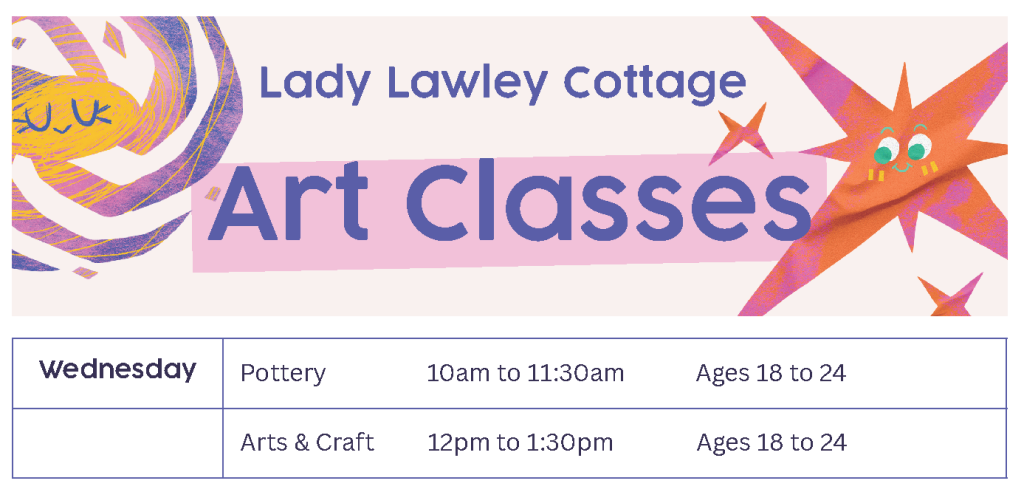 Each class is priced at $35, and securing your spot is essential. Don't miss out! Register by completing the contact form below.
For any further enquiries, refer to the FAQ section below or reach out to our friendly Customer Engagement Team at (08) 6282 1900. We hope your child is as excited as we are to embark on this creative journey!
We adapt activities to suit your abilities and interests!
To book or for more information on these different classes and fees, contact our friendly Customer Engagement Team on (08) 6282 1900 or complete the contact form by clicking the link below.