Is it time to make a lifestyle change? Are you looking to improve your overall physical and mental wellbeing?
Suitable for all abilities and ages, Exercise Physiology works on building your physical capacity, so you can be more independent and participate in the activities you love, at home, school, work or in your community.
Rocky Bay's highly trained and experienced Exercise Physiologists can create and deliver tailored, exercise, lifestyle and education programs to help you achieve your functional health and wellness goals, whatever they may be!
Age

Diagnosis

Amputations (Single/Multiple)
Angelman Syndrome
Anti-NMDA Receptor Encephalitis
Arthrogryposis
SEE MORE
Aspergers
Attention Deficit (Hyperactive) Disorder
Autism/PDD
Batten Disease
Bi-Polar
Blind/Vision Impairment
Brain Injury (Acquired)
Brain Tumor
Charcot-Marie-Tooth Disease
Charge Syndrome
Cornelia de Lange Syndrome
Cri du Chat Syndrome
Deaf/Hearing Impairment
Dementia / Alzheimer's
Down Syndrome
Dysgraphia
Dyslexia
Dysreflexia
Ehlers Danlos Syndrome
Encephalitis
Epilepsy
Facial Auricular Vertebral Syndrome
Fibromyalgia
Fragile X Syndrome
Friedreich AtaXia
Generalised Dystonia
Guilliane Barre Syndrome
Hallervorden Spatz Disease
Huntington's Chorea
Intellectual Disability
Laurence Moon-Bartel Syndrome
Lennox Gastaut Syndrome
Microcephaly
Minicore Myopathy
Motor Neurone Disease
Moyamoya Disease
Multiple Sclerosis
Muscular Dystrophy
Nemaline Rod Myopathy
Neuromuscular Disorders
Obessive Compulsive Disorder
Parkinson's Disease
Poliomyelitis
Spina Bifida
Spinal Cord Injury
Spinal Muscular Atrophy
Stroke
SEE LESS
Our Exercise Physiology program aims to:
Increase fitness and endurance
Improve dexterity and coordination
Build strength and flexibility
Improve mobility and balance
Reduce spasticity and contractures
Improve posture
Improve sleep quality
Decrease symptoms of anxiety and/or depression
Create a sustainable physical activity routine aligned to where you are at in life
Decrease or manage pain
Improve metabolic wellbeing, including better diabetes management
Provide education and advice to enhance health and wellbeing
Now available under Health & wellbeing and Capacity Building Funding.
Register by completing the form below or call (08) 6282 1900 for more information.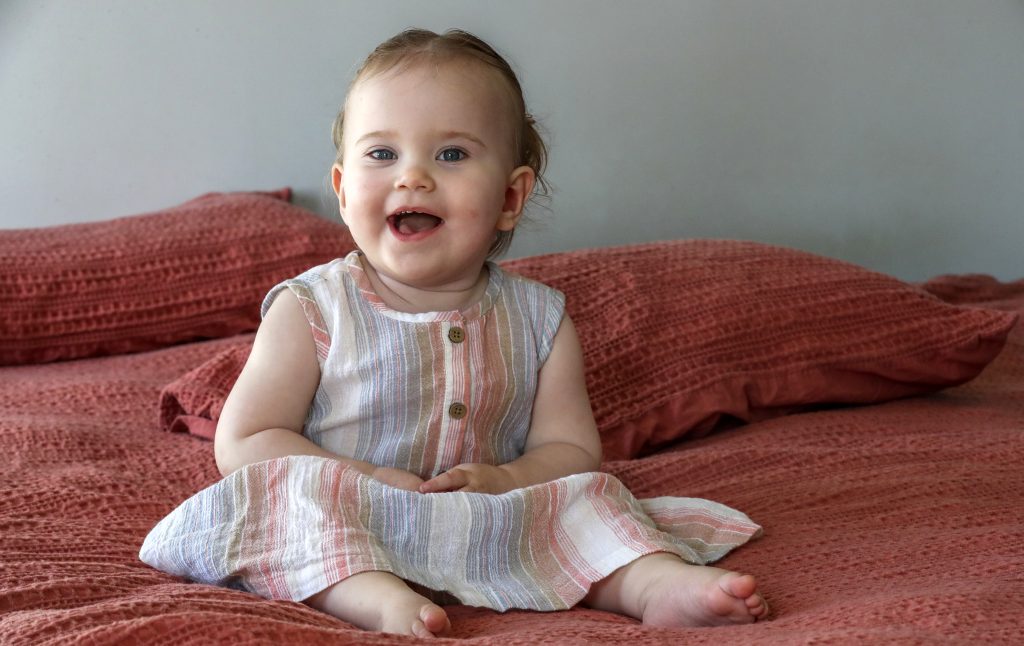 Evelyn
Evelyn Cheater is a happy and engaging 18-month-old who loves...