Exploring artistic voices
Imaginations run wild in The Studio. This vibrant art space holds workshops and creative art sessions focusing on skill development and overall well being of our Rocky Bay customers. By exploring artistic voices, personal interests and self expression we build confidence and a sense of pride through every piece of art created.
The Studio
Works made by our talented Rocky Bay customers are available for purchase. Browse our on-site gallery to see what's on offer. To enquire about a purchase or a customised piece of work enquire here. Or visit The Studio shop at Rocky Bay, Mosman Park between 10am and 3.30pm Monday to Friday.
The Studio currently offer:
Meditation
Art
Craft
Mosaics
Textiles
Pottery
Gardening
Cooking and baking
For more information on these different classes, check out the FAQ below, which includes the contact form.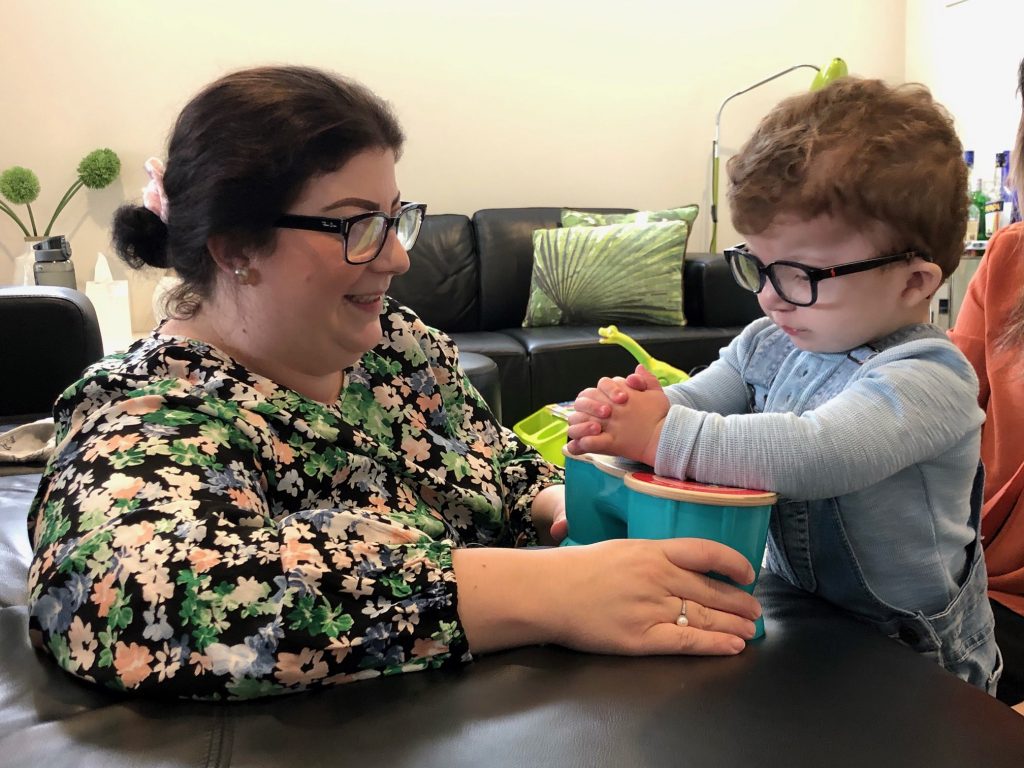 Henry
Developmental Delay (0-8 years only)
Pierre Robin sequence (PRS)
Henry Duca, a bright and happy two-year-old, has had a...