A break can be reinvigorating for you and your family while also acting as a stepping stone to independent living. Rocky Bay provides short term accommodation at our Guest Houses in Rockingham, Beeliar, Gosnells and Noranda.
Respite can help you and your loved ones by providing a short holiday away from your normal activities.
The houses cater for those aged 18 years and over and are fitted with the latest technology and equipment to make your stay comfortable and relaxing.
Located a short drive from Cockburn Central Gateway, Garden City and Fremantle, this house is ideal for anyone who wants a quiet break but still wants to be close to all the action.
Click to learn more about The Bush Retreat
Nestled in the eastern suburbs of metropolitan Perth is the comfortable, contemporary, hideaway, The Country House. With views of the hills from the garden, plenty of room to stretch out and enjoy your space and plenty of activities to choose from, you'll feel like you're miles from anywhere!
Click to learn more about The Country House
Located a stone's throw from the stunning beaches of Rockingham and close to the vibrant foreshore, you can benefit from a relaxing time away to recharge your batteries, meet some new people, and enjoy your own space.
Click to learn more about The Beach House
Close to parklands including the iconic Whiteman Park, you will be at one with nature at Parkland Retreat. You will have the opportunity to have some fun, create wonderful memories and enjoy space in the energised home.
Click to learn more about Parkland Retreat
If you would like to explore our Guest House Events Calendar, please click the image below!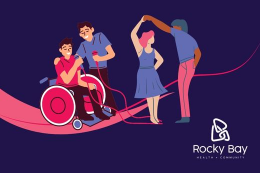 For more information, or to book, please call 6282 1900 or contact us on the form below.