Lego® is all about possibilities. What will we build today? Where will our imagination take us? How do I play and share this experience when I find it hard to communicate verbally and non-verbally?
Building Buddies by Rocky Bay answers these questions.
The program is about using role play to reinforce tools that help your child in social situations. Building Buddies Therapy can be an effective tool to develop verbal and non-verbal communication, sharing, turn-taking and a number of other positive social and communication outcomes.
Age

Diagnosis

Amputations (Single/Multiple)
Arthrogryposis
Aspergers
Attention Deficit (Hyperactive) Disorder
SEE MORE
Autism/PDD
Brain Tumor
Developmental Delay (0-8 years only)
Down Syndrome
Epilepsy
Fragile X Syndrome
Intellectual Disability
Laurence Moon-Bartel Syndrome
Lennox Gastaut Syndrome
Microcephaly
Muscular Dystrophy
Obessive Compulsive Disorder
Speech Impairment
Spina Bifida
Spinal Cord Injury
Spinal Muscular Atrophy
Williams Syndrome
SEE LESS
Benefits of using LEGO® for kids with Autism
Building Buddies Therapy Group is a fun and engaging therapy that aims to help your child:
Improve their ability to collaborate and solve problems with others
Adapt to situational changes and expectations
Improve social communication skills
Build on their strengths and interests
Foster positive social interaction with peers.
Program Structure
Building Buddies Therapy Group consists of teams of three children and a qualified therapist who work together to achieve a common task. The children are given a LEGO® plan to build and each child is assigned a role to help complete the build as a team.
There are a number of roles (Engineer, Supplier, Builder) that each child has the opportunity to play to help focus their energy on a particular task.
The group takes place each school holidays and consists of 5 daily sessions, for 2 hours per day.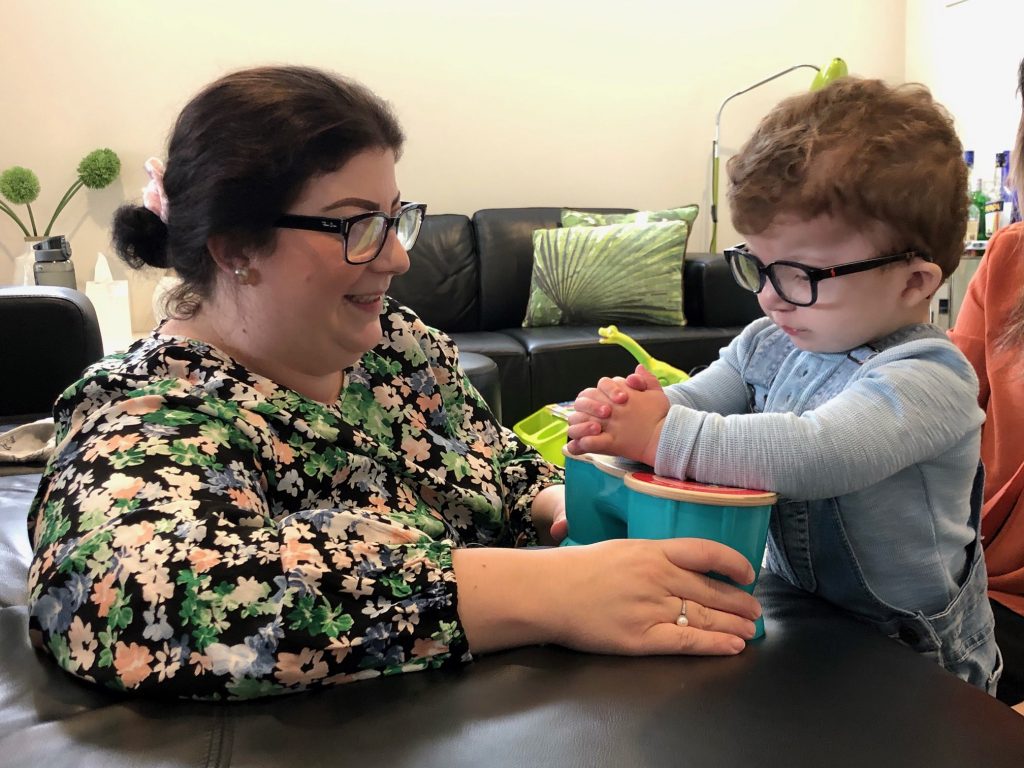 Henry
Developmental Delay (0-8 years only)
Pierre Robin sequence (PRS)
Henry Duca, a bright and happy two-year-old, has had a...