We have an amazing team of occupational therapists at Rocky Bay. They can support you to open a world of everyday possibilities, whatever your goals are. They take the time to get to know you, understand what drives you, and help you to get there.
It's Occupational Therapy Week 25-31 October, a chance for us to bring awareness to and celebrate the positive work occupational therapists do.
The theme this year is Participation – Inclusion – Independence, which celebrates how occupational therapists support people of all abilities to engage in daily living and activities they find meaningful.
Occupational Therapy Week also coincides with World Occupational Therapy Day, which we celebrated on 27 October.
If you're unsure what exactly occupational therapists do and how this service can support you, you've come to the right place!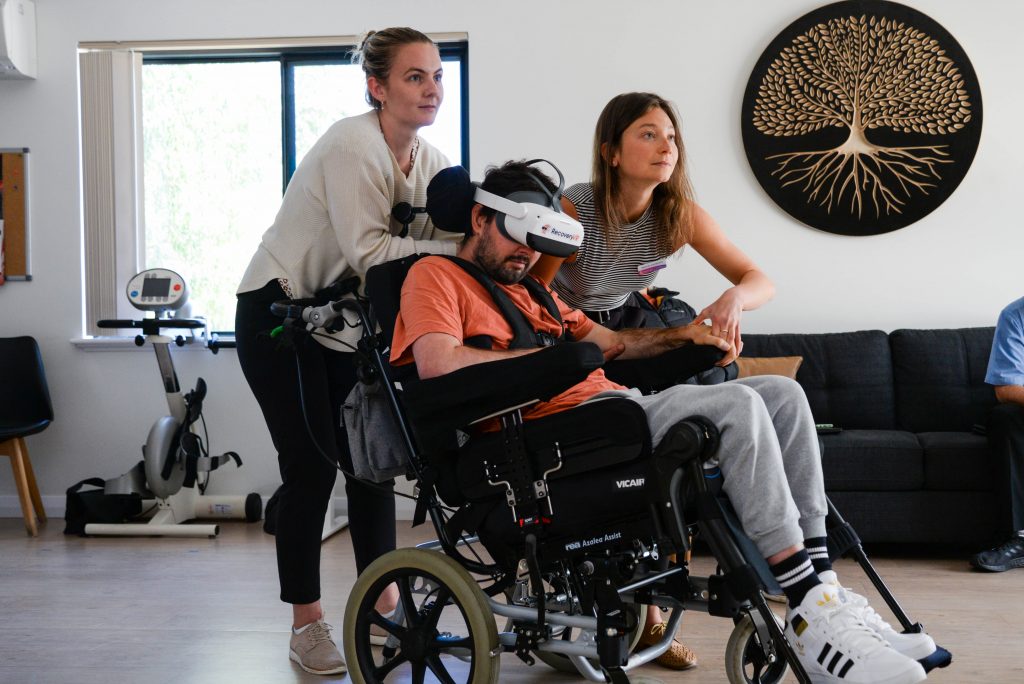 What is occupational therapy?
Occupational therapy (OT) helps you with everyday living. Our therapists can support you to increase your independence and participation in the community by assessing and improving your movement, strength, posture and environment.
Therapists will also work toward common goals alongside your other therapists, including physios, speech pathologists, and therapy assistants.
Who is occupational therapy for?
It depends on a person's diagnosis and needs.
Our occupational therapists can support anyone of any ability at any stage of life in many different areas including:
Mealtime management
Dressing and personal hygiene
Postural support
Safe transport and vehicle modifications
Home assessments, home modifications and technology for living
Neuro rehabilitation
Emotional regulation and sensory processing
At Rocky Bay, our occupational therapists also support each other by upskilling and mentoring upcoming therapists, and sharing knowledge with other allied health professionals such as physiotherapists and speech pathologists.
Click here to find out how our team can support you with occupational therapy.