Mariah Campana is one of our dedicated occupational therapists who works in the neuro rehabilitation space. She's been working with our customers since 2015 – but initially as a Support Worker!
Mariah began a degree to become an occupational therapist whilst working in her support role at Rocky Bay.
"This is when I discovered that working in the community and disability sector really resonated with me. I kept my support worker role whilst I commenced occupational therapy (OT) work at a hospital. When an occupational therapist position came up at Rocky Bay, I jumped at the opportunity," Mariah said.
Starting her OT career working across our youth and adult teams, Mariah later progressed to the Neuro Rehab team as her passion in that area developed, and she was recently promoted to Advanced Clinician.
"Not only will I now be able to invest and immerse more deeply into the neuro rehab sector, but I can help guide, mentor and upskill upcoming therapists and share knowledge in the ever evolving area of rehab therapy."
Get to know Mariah and her role a little better with our Q&A below.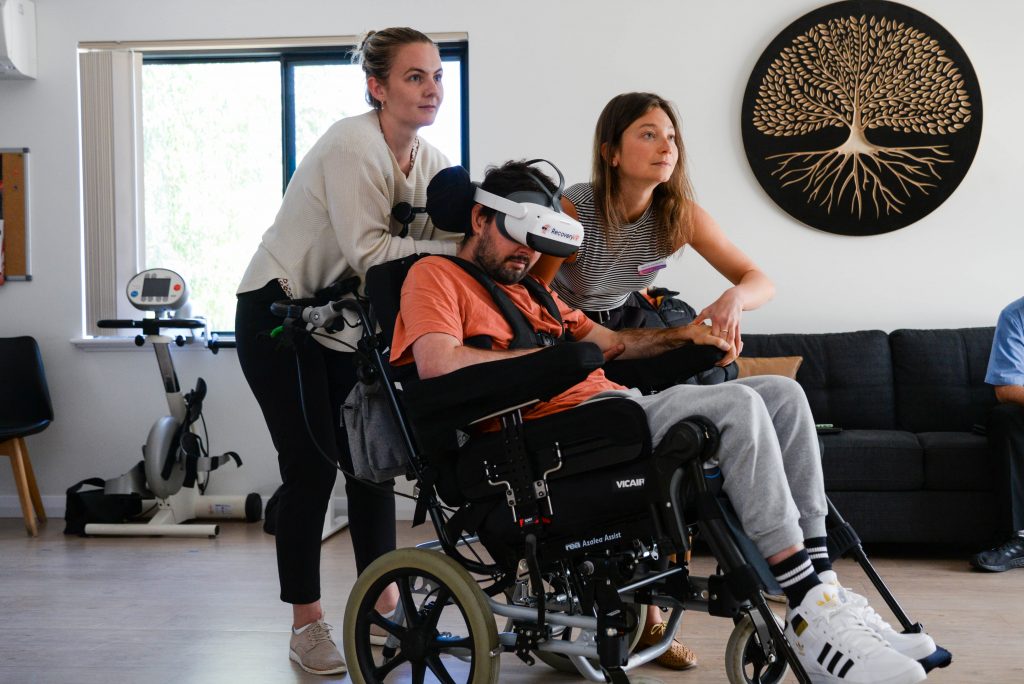 What does a typical work day look like for you?
I hit the gym before work and maybe take an ocean dip to wake up for the day.
At work there's a lot of scheduling and meeting with the inter-disciplinary team (physios, speechies etc.). I attend clinic sessions in the therapy gym and with residents at Mosman Park, and undertake home and community visits supporting people with physical and cognitive rehab, as well as equipment prescription and repairs.
There's lots of problem solving, researching and customer goal setting and plan development. I also provide support to other therapists and upskilling support workers.
It is a challenging role and sector to work in, however when you see a customer succeed in their therapy goals, when they invest their trust in you and you get to be a part of their journey, it makes it all worth it.
What do you love most about your role?
The variety or environments we work in, the customers and the therapies we can do. I enjoy developing long term therapeutic relationships with customers and families.
I love the fast developing nature of neuro rehab and opportunities to upskill and continually learn. The ability to mentor therapists wanting to upskills, and the flexibility of the role.
My social, bubbly team – I work with an incredible team which is priceless and I'm fortunate enough to work with such amazing therapists each day. I've always had support and feel like a valued member.
What do you love doing in your spare time?
Cycling (preferably to the beach via a coffee shop). Socialising, camping, cooking and kitchen experiments, and trying new foods and restaurants – and eating!

Also unintentionally buying more house plants.
What are three things you can't live without?
1. Summer
2. Dark Choc
3. A good laugh!