Perth has been shortlisted to host the Special Olympics World Games in 2027 – one of the most inclusive and the largest humanitarian events in the world.
Rocky Bay customer, Chris Minutillo, has been selected as an ambassador for the 2027 games due to his incredible achievements in the sporting world, despite his parents being told that he would face many barriers in his life that would impact his ability to be independent.
"Chris was seven years old. We sat in front of medical specialists being given many diagnoses and being told about the many barriers he will face – we were shell shocked, angry, terrified and incredibly sad," says Chris's mum, Sue Minutillo.
Today, 24-year-old Chris represents Australia in soccer for the Special Olympics. His sporting ability, determination, and the hours put into training have seen him gain 33 medals, 16 trophies and three plaques. At the 2015 games in Los Angeles – where the Australian soccer team came away with Silver – Chris kicked six out of the seven goals in the game.
In 2022 Chris also achieved a Duke of Edinburgh (DoE) Silver Award after completing the Leeuwin Ocean Adventure's Ultimate Challenge. To achieve the DoE, Chris completed various stages including learning a new skill, improving physical well being, volunteering in the community and experiencing a team adventure in a new environment.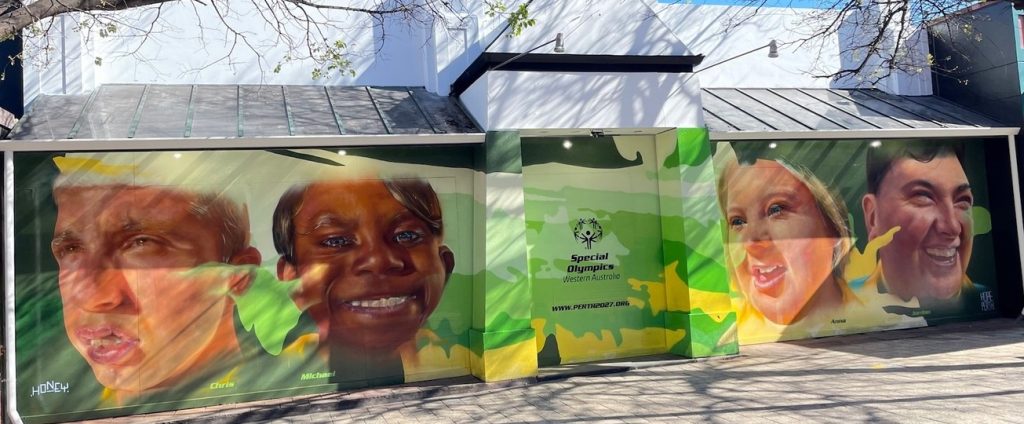 Chris's impressive ability to break barriers and not let his intellectual disability define him, has seen a mural of himself be immortalised on Lake Street in Perth, as well as being featured in promotional videos for the 2027 games.
Rocky Bay is incredibly proud of Chris, but no one is prouder than his own family – his mum Sue, his dad Sav and his sister Rebecca Minutillo.
"They say sports break down barriers, this could not be truer. At school no one looks at Chris as a disabled individual, but as an Australian athletic hero," says Mrs Minutillo.
"As far as Chris goes, I can honestly say that we have been taught much more than we have ever taught him. In my eyes, Chris is a true champion and shows you can achieve anything in life if you want to."
The Special Olympics World Games has 8,000 competing athletes, 170 nations and
territories involved, 26 sports and runs over 10 days. Click here to find out more and to support Perth's bid for the 2027 World Games.
Click here to read more of Chris's story.