Rocky Bay's Mosman Park hub was a hive of activity on Thursday 12 November, with the organisation holding its first NAIDOC Week event.
Mayor Brad Pettitt was joined by Rocky Bay CEO, Michael Tait, the Rocky Bay Reconciliation Action Plan (RAP) Committee, staff, customers and members of the public for the launch of Rocky Bay's RAP Innovate and a day filled with fun and educational activities for people of all ages and abilities celebrating this significant week.
A Welcome to Country was led by Noongar elder, Neville Collard, who also shared some history on the local area. Guests were then treated to a special performance by Wesley's Moorditj Mob, from Wesley College.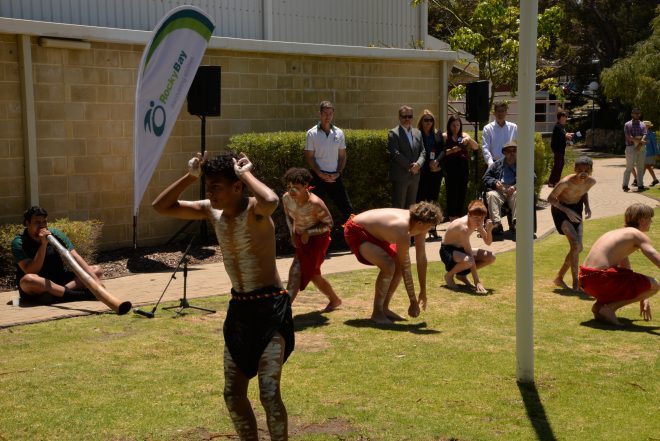 Guests were invited to take part in a range of activities throughout the afternoon, including a Koorda Café experience – a Rocky Bay lead initiative, normally attended by Rocky Bay's Aboriginal customers – which explores sensory experiences using aromas, sights and sounds of the bush, dreamtime stories, arts and crafts and bush tucker tasting.
Another tactile station featured plants, ancient tools, activities and games by Djirrily Dreaming, who are also practised in the ways of traditional cultural medicine plants and natural remedies.
Rocky Bay's RAP Innovate was officially launched by Ms Dillon on behalf of the Committee.
"We're here today to celebrate the history, the culture and the achievements of Aboriginal and Torres Strait Islander people. This week is a great opportunity to educate ourselves on the history of our First Nation's People," said Ms Dillon.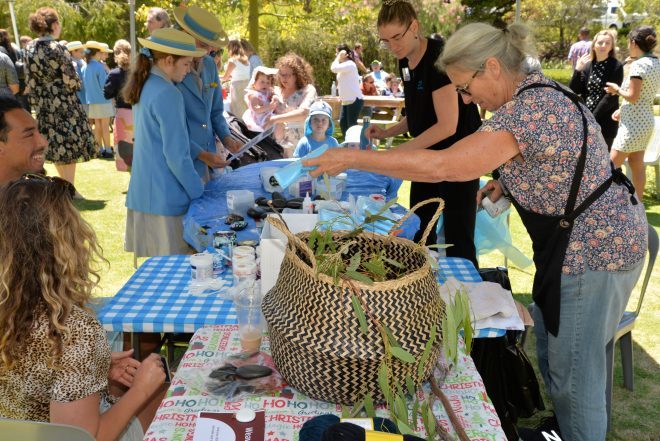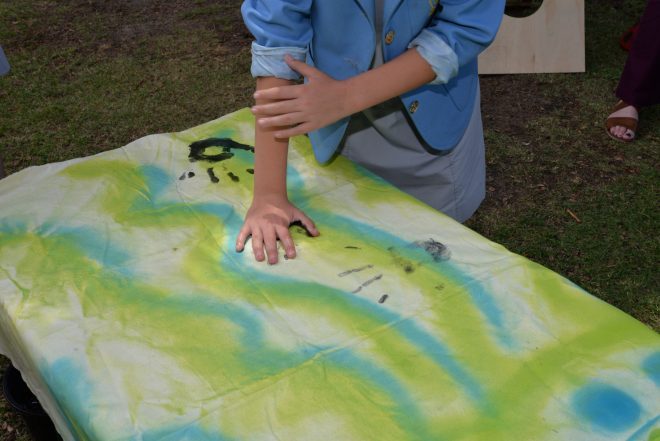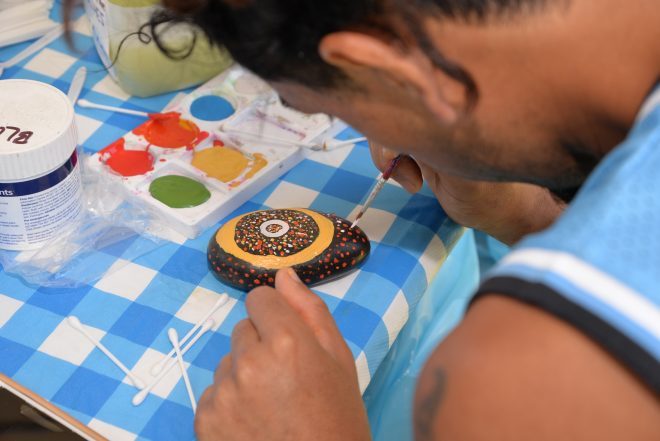 Mayor Pettitt praised Rocky Bay's commitment to the Aboriginal community and its customers.
"It's great to be here to celebrate NAIDOC Week and the launch of Rocky Bay's Reconciliation Action Plan," Mayor Pettitt said.
"This year's theme for NAIDOC Week is a really powerful one – that idea around Always Was, Always Will Be is a really poignant reminder that the land that we are on today was occupied by people many of thousands of years before European settlement, and it's extraordinary to think that Aboriginal culture is the longest living culture in the world. We're part of something pretty special and it's great to be here to acknowledge that today."
"Rocky Bay is doing an amazing job of providing services and building independence for thousands of people of all ages and abilities in WA. Their commitment to Aboriginal families is evident in all the work they're doing, and it's summed up in the great little book Visiting My Mob… a story about Jay, a boy who has autism spectrum disorder and how he navigates visiting his mob and regulating his emotions and engaging with his community.
"It's these kinds of resources, one of many, that are made available to Rocky Bay families on the Rocky Bay website."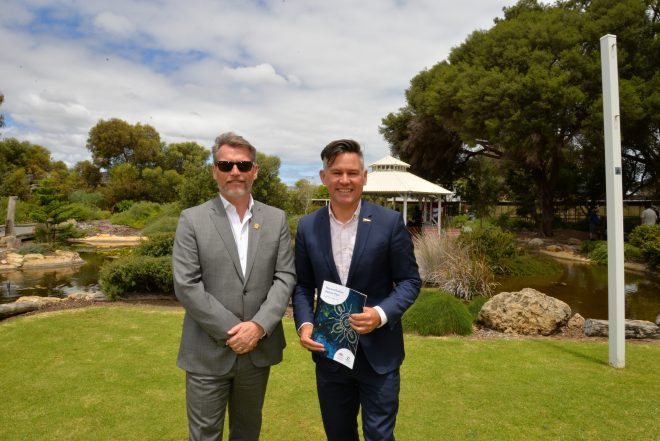 Rocky Bay launched its RAP Reflect in 2019, which formalised the organisation's commitment to engaging more deeply with Aboriginal people and the wider community. The RAP Innovate will run for two years and will see the Rocky Bay introduce more personalised and creative action that seek to promote reconciliation.
Click here to access Rocky Bay's RAP Innovate. To request a copy of Visiting My Mob (Koorliny Djinanginy Moort) click here, or contact Rocky Bay on 08 6282 1900.