The power of world class therapy, delivered locally

A traumatic event such as a stroke or car accident can be devastating, especially if you do not have local access to well-equipped therapy facilities.
This June, your donation will help people with disability to achieve their highest attainable level of ability within the comfort and convenience of their own community.
Your support will help bring life-changing new abilities to people who experience the trauma of an unexpected life event such as a stroke, brain or spinal cord injury. Devastating as such incidents are, Rocky Bay's dedicated NeuroRehab team are committed to helping nurture the amazing capacity of the body to adapt and thrive.
Our NeuroRehab program combines highly specialist staff, innovative technology and a range of therapies to tap into the neuroplasticity of our brains, to learn – or re-learn – key abilities to live a more independent and fulfilling life.
All funds raised this June will be invested in critical equipment and cutting edge technology to help people with neuro-related injuries and conditions to live their best possible lives.
It's a long and challenging journey, but together we can make a difference.
Neurological Rehabilitation

Rocky Bay's Neuro Rehab team support people of all ages who experience a significant and unexpected event, such as a stroke, brain injury, spinal injury and other neurological conditions. They also support people living with conditions such as multiple sclerosis and spastic paraparesis.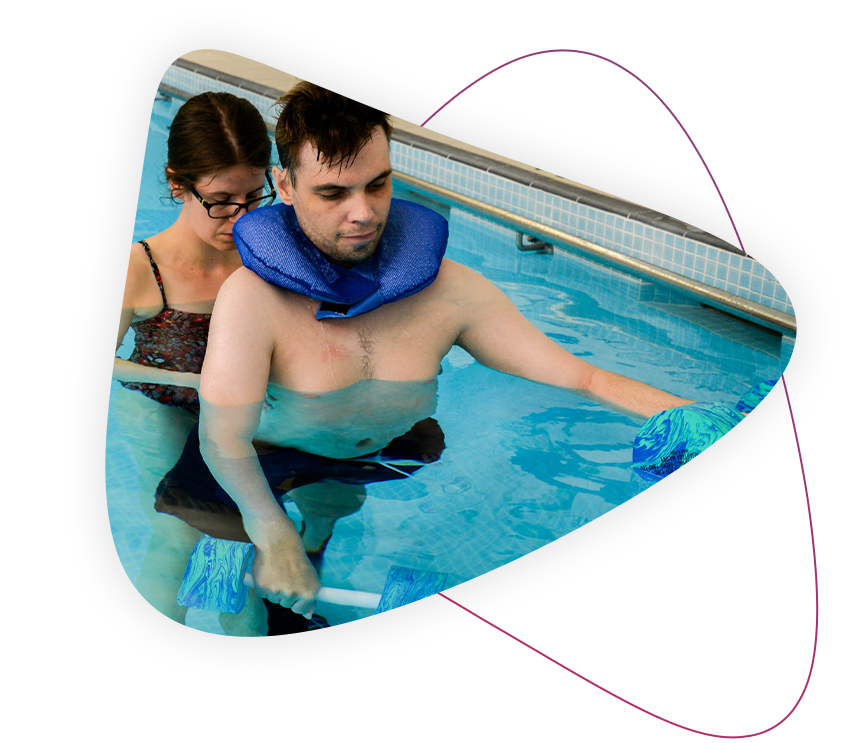 You can make a real difference to the recovery of your fellow West Australians who have been affected by unexpected trauma. Please donate today.