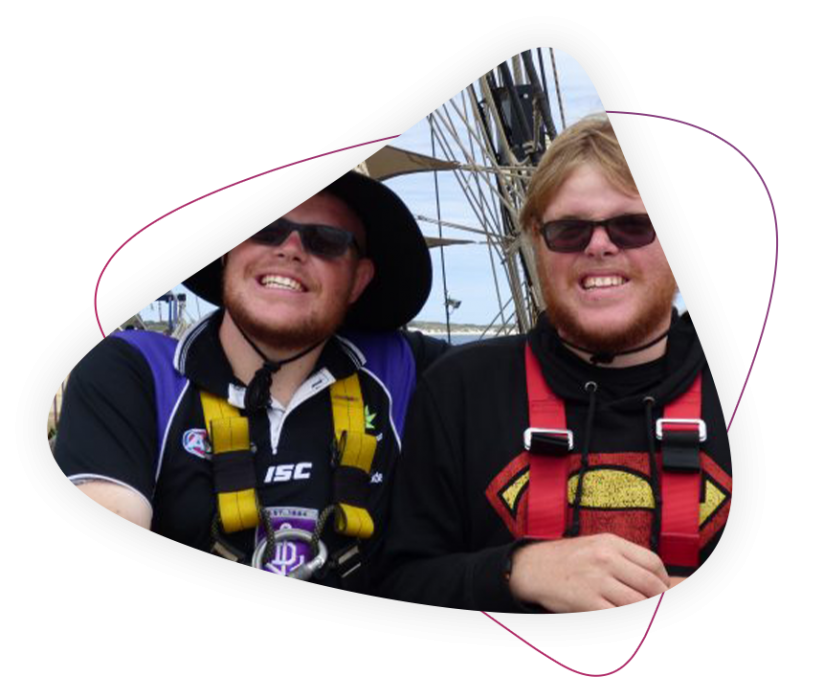 Nick and Tyler embarked on a five-day high seas ocean voyage on a round trip from Fremantle as part of the Leeuwin Ultimate Challenge. They teamed up with other participants as part of a 'watch' to run the ship.
The STS Leeuwin II is the only tall ship in Australia to offer an ocean voyage for young people who live with a sensory, intellectual or physical disability in a safe and supportive environment.
Both Nick and Tyler had a joyful and memorable experience on the ship and the trip also provided them with an opportunity to increase their self-confidence by taking on new challenges and learning new skills.
When asked to describe the best part of their trip, they both said "All of it!" however they did pick out some highlights.
Nick said that he liked "getting up for his night watch and steering the ship" and Tyler enjoyed "climbing the mast and meeting heaps of new mates".
They are both very keen to go again next year, and we look forward to seeing our seafarers embark on their next voyage!
Rocky Bay's Wishing Tree aims to help our customers live out their dreams. By donating to the Rocky Bay Wishing Tree or gifting a wish you can be a partner in possibility for people like Nick and Tyler.

I enjoyed "climbing the mast and meeting heaps of new mates".