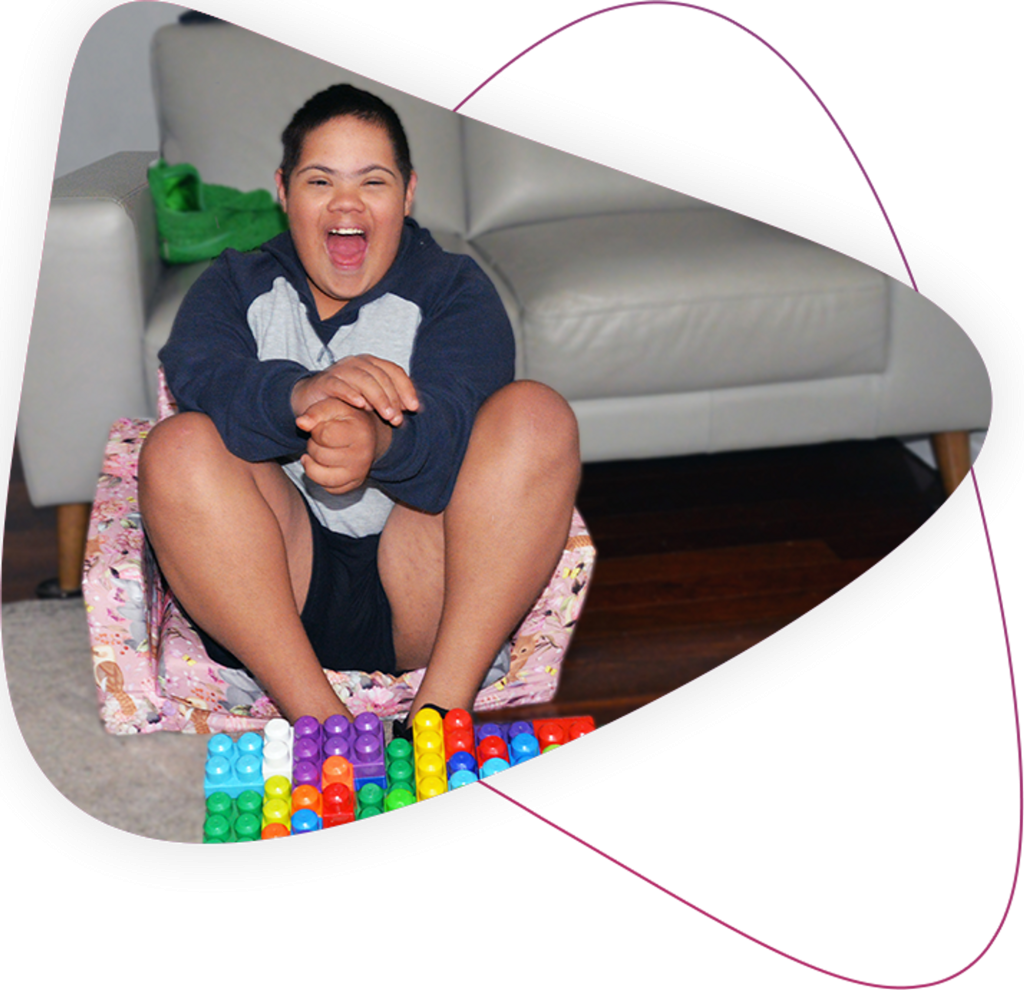 Carlos Saunders is a cheeky 11-year-old, with a wicked sense of humor and personality fit for the camera. He loves getting involved with anything that is fast paced, hands-on or creative.
He also enjoys his sport, including playing lawn bowls, dancing and basketball, and often cheers on his beloved Rockingham Flames.
Carlos lives in Rockingham with his mum, Pam Goodlich, who initially fostered Carlos from nine-weeks-old, brought him home to a house filled with love.
Carlos, who has Down Syndrome, has partnered with Rocky Bay for the past five years to access Community services. He has made positive progress on his NDIS goals which focus on communication, increasing strength and mobility, accessing age-appropriate activities in community developing endearing friendships.
He accesses one-on-one support for two hours a week after school, and during this time enjoys various fun and fulfilling activities in his local community – where he is very well known! – with his support worker.
"Sometimes Carlos will enjoy time with his support worker so much, you have to bribe him to come home again!" says Pam.
The enriching time Carlos spends with his support worker allows Pam to spend quality time with her other children, exploring their interests or enjoying fun activities. Pam explains how important it is for Carlos to have opportunities in life and how it allows him to grow.
"Carlos can do whatever he wants to do, and given the opportunity he can achieve whatever he sets out to achieve," says Pam.
Over her 20 years of fostering, Pam has given many children the best start to their lives.
"Starting fostering is one of the hardest but best things a person could ever do," she says.
Pam shares that Carlos has always interacted well with his siblings and other children in the house, always being the first one to greet them, play with them and try to make them laugh.
"Carlos is always the first one we pass the babies to (for a cuddle)," says Pam.
Pam's hope is that Carlos can continue to work on his independence and growing his life skills as he's set to take on high school next year.
"I would hope that he learns the life skills he is going to need to enjoy independent living and to keep growing."

I would hope that he learns the life skills he is going to need to enjoy independent living and to keep growing.
- Pam Goodlich, Carlos's mum