The historic WA Shipwrecks Museum in Fremantle provided the backdrop for the Rocky Bay Studio's Ocean Meets Land art exhibition, showcased at the museum since 8 May, which culminated in a VIP closing event on Friday 4 June.
The event, which was attended by Cr Andrew Sullivan, Deputy Mayor of Fremantle, was an opportunity for invitees to view the incredible pieces of art and meet the artists.
The public exhibition was a first for Rocky Bay and our artists, who have previously only exhibited their works for family, friends and staff of Rocky Bay.
Jenny Shao, whose daughter Karen exhibited her individual acrylic on canvas piece, 'Dancing by the Sea', as well as four collaborative pieces, said she is happy Karen has the opportunity to join in the Rocky Bay Studio's classes, and is impressed with the works showcased in the exhibition.
"I think it's quite amazing. This is the way to show that while people with disabilities have challenges and difficulties, they have their shining points; they are clever and creative."
"(Karen) was very excited to show me what she created. I'm really happy and appreciative of the staff at Rocky Bay, they have helped her achieve this kind of success."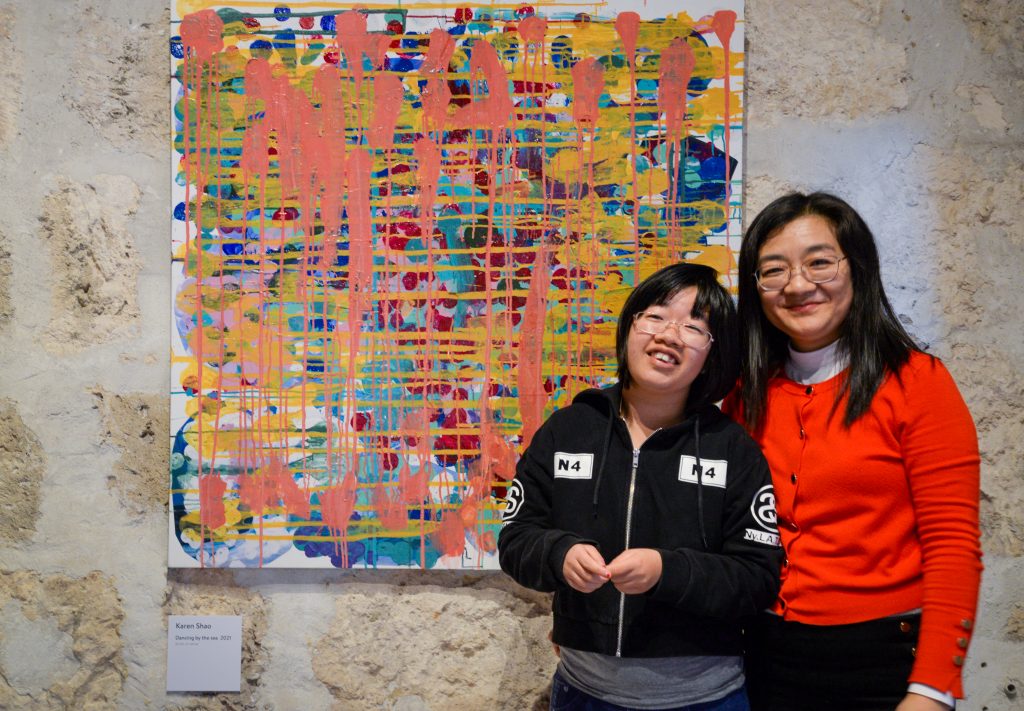 Community Team Leader from The Studio, Carmel Prout, said she was proud to see the exhibition culminate into such a success.
"(The museum) is an amazing spot, and to see the artists' works showcased and seeing them here tonight is wonderful, they are just really proud. It's really lovely to see because so much work went into each piece."
Ocean Meets Land was inspired by land and sea themes from iconic Fremantle and surrounds. Rocky Bay's artists used this concept to represent Fremantle in all its glory and historical content, as well as to connect artists to their environment.
Some artworks are still available for purchase via www.rockybaystudio.org.au/ which features the full catalogue of the exhibit.
All artists receive a portion of the proceeds from sales, with the reminder going back into The Studio to fund art supplies and programs for Rocky Bay customers.
We would like to extend our heartfelt thank to the WA Shipwrecks Museum for their unwavering support and allowing the artists to exhibit their creative work to the general public for the first time!
Rocky Bay provides multifaceted art and craft classes, giving individuals living with disability the opportunity to participate in a broad range of creative outlets, enhance their skills, and have the space and autonomy to explore individual expression.
To find out more about Rocky Bay's Community programs, call 08 6282 1900.