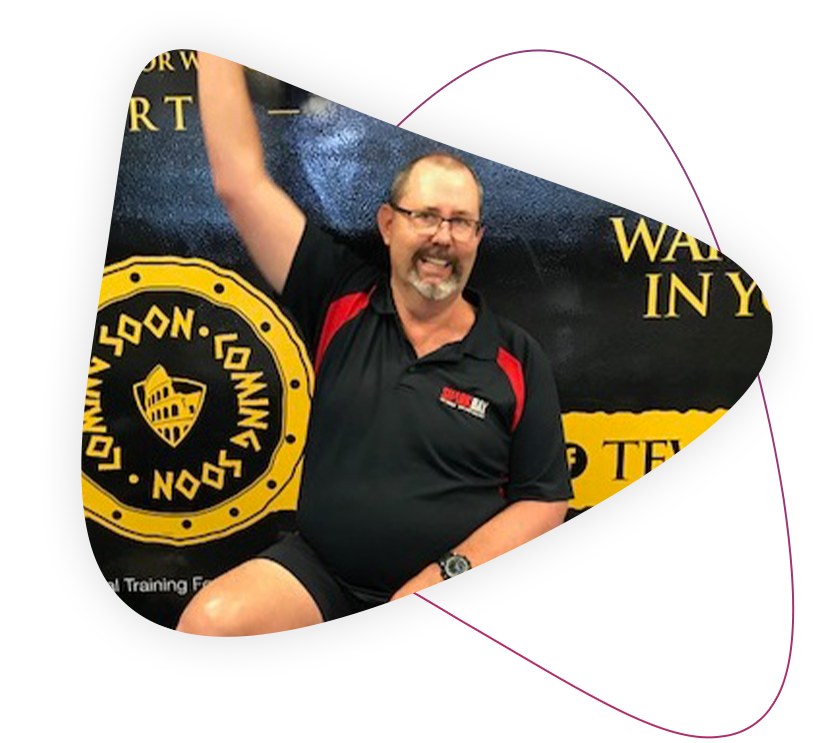 Shaun kicks goals in rehabilitation.
In April 2015, Shaun Cole suffered a stroke which saw him spend more than six months in hospital.
Upon discharge, Shaun's mobility was extremely limited and he required a powered wheelchair to get around.
One year later, a determined and motivated Shaun came to Rocky Bay to receive physio and occupational therapy. He made excellent progress in a short space of time, being able to walk around his home independently and safely, reducing his falls and improving his confidence.
Shaun also regularly attended therapy sessions at the community gym and hydrotherapy pool.
Shaun now only uses a powered wheelchair when accessing the community and attending medical appointments, and with occupational physiotherapy intervention, he's making good progress and is on the way to passing his driver's license.
Shaun's most recent rehab goal was to walk on the sand at the beach – a goal which he recently achieved.
During his journey at Rocky Bay, Shaun has made friends with Tony, another Rocky Bay customer, at a stroke support group. Together they're hoping to motivate each other with their rehabilitation through some friendly competition!
Shaun also attends his local hydrotherapy pool once a week with the supervision of his support worker. As a result of his hard work, he's progressed to walking independently and safely indoors and outdoors.
Click here to find out more about Rocky Bay's physiotherapy programs and how we can assist with your rehabilitation.

"We assisted Shaun to acquire a grant to access his community gym, where he attends at least two times per week to maintain his physical function." 
- Rocky Bay Physiotherapist, Jorja Diletti