On 11 March we celebrated our outstanding employees of 2021 at a small Star Awards ceremony, held at the stunning Kidogo Arthouse in Fremantle, overlooking the ocean and a stunning sunset.
Rocky Bay's Star Awards recognise excellent performance and achievements of Rocky Bay employees, who consistently go above and beyond to support our customers and other teams, and who are nominated by their colleagues.
Our teams had the opportunity to get together and celebrate their great works, with Rocky Bay CEO Michael Tait and Chairperson, Trent Bartlett, presenting the awards to our very deserving winners.
A wonderful night was had by all celebrating the amazing work of our colleagues. See our winners below for each category!
Providing Excellent Customer Service
This award recognises and individual or team that has gone above and beyond expectations.
Congratulations Jenny Durnthaler – Administration Offer, Administration and Reception
Jenny provides excellent service to everyone who walks through the door of our Mosman Park hub. She has exceptional problem solving skills and always offers support. Click here to see more.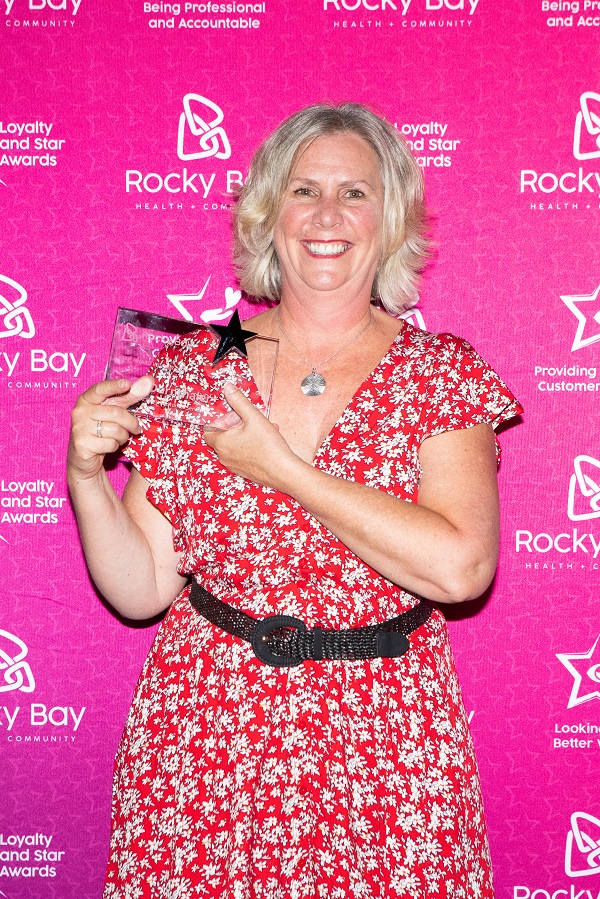 Being Professional and Accountable
This award recognises an individual or team who exemplifies good process.
Congratulations Trena Janczyk – Senior Administration Assistant, Supported Accommodation
Trena constantly adapts to changes and meets every request with a positive attitude. She shows commitment to her role and is always looking for improvements and solutions to support her team, and our customers. Click here to see more.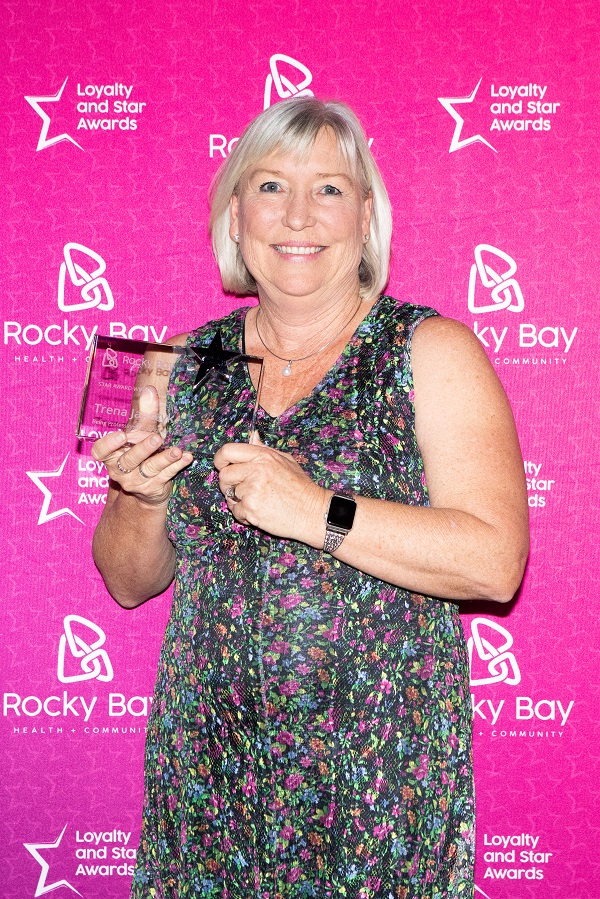 Looking for Better Ways
This award recognises an individual or team whose innovation has had a major positive impact.
Congratulations Monique Miller – Physiotherapist, Therapy Services Cockburn
Monique supported a customer with complex needs to access a floating beach wheelchair. She considered all risks to be overcome, and liaised with various stakeholders to make this goal a reality. Her persistence culminated in the customer meeting their goal of accessing the water safely with their family. Click here to see more.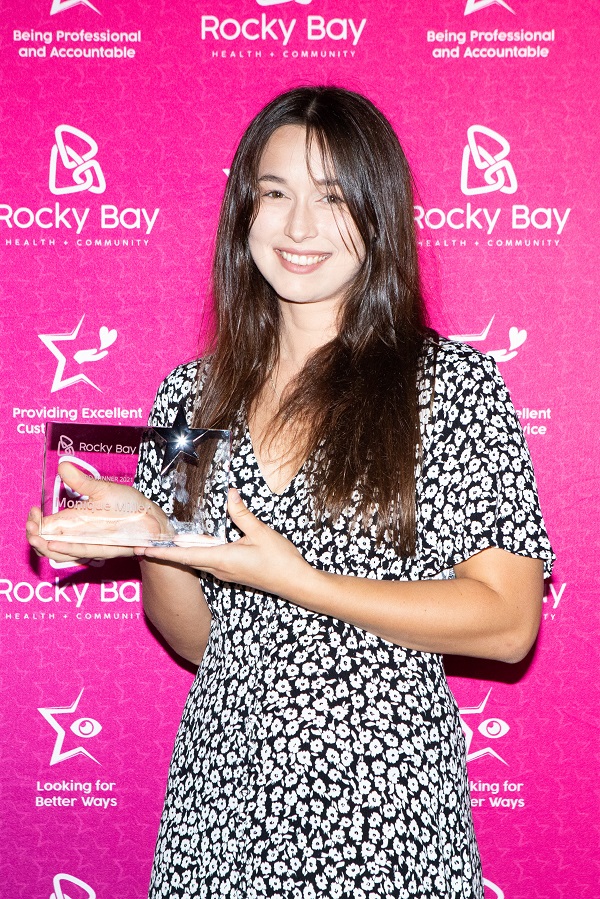 working Together
This award recognises a team or cross functional group who have shown excellent collaboration.
Congratulations to The Studio team, with assistance from Marketing (Mosman Park)
The successful Ocean Meets Land art exhibition was a collaborative effort to showcase creations by our Studio artists at the WA Shipwrecks Museum in Fremantle. It culminated in a beautiful closing event enjoyed by customers and their families. Click here to see more.