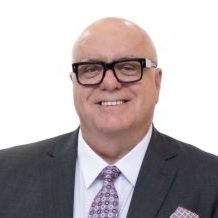 (Chair)
Member since 2021
With over 30 years' experience in Chair, Non-Executive Director and CEO roles in publicly listed, private and for benefit companies, Trent brings a wealth of knowledge and expertise in operating diverse business models, customer focussed, member owned and governed businesses.
Trent also has CEO, Chair and Director level experience in disability, large scale retail, import and export, manufacturing, automotive, banking and financial services, insurance, tourism, and agribusiness industries.
Currently, Trent is Course Facilitator at the Australian Institute of Company Directors, and offers coaching and mentoring services to a number of CEOs and new Board Chairs. He is also the current Chair of Good Samaritan Enterprises, Margaret River Busselton Tourism Association & Travellers Choice and is a Non-Executive Director of Beyond Bank Australia and the Australian Packaging Covenant Organisation.
Until 2011, Trent was CEO at Capricorn Society Limited (Perth) where he was accountable for the group operations of Australia, New Zealand and South Africa's largest automotive parts-buying cooperative. He also held Executive Director and General Manager roles at Coles Myer, Aherns and David Jones over the course of 21 years.
Trent is a graduate and Fellow of the Australian Institute of Company Directors, Fellow of the Institute of Directors (UK), a Global Associate of Singapore Institute of Directors, and a Certified Director (IDP-C) from INSEAD University (France and Singapore) and Curtin University graduate.