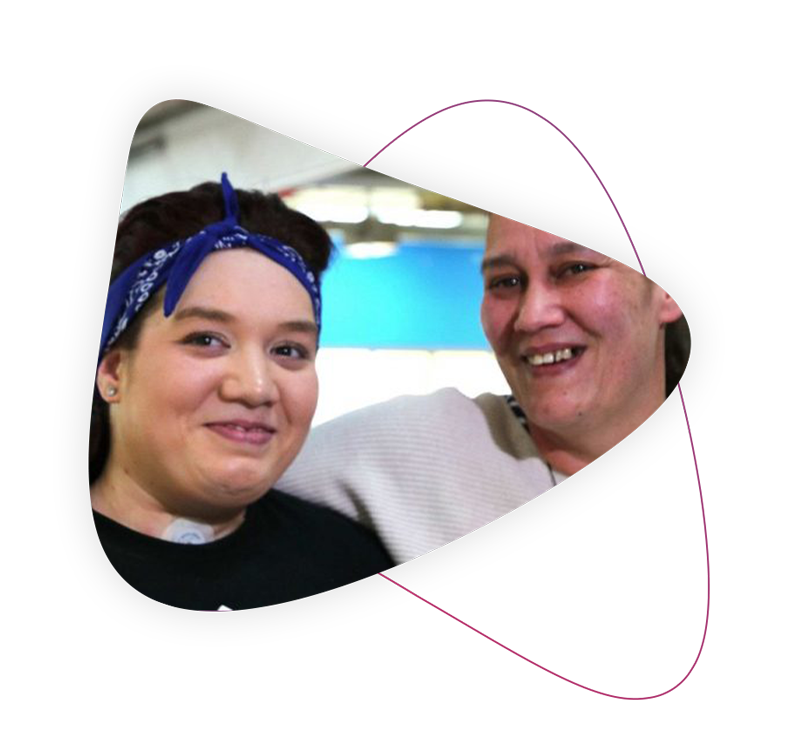 Perseverance pays off for Ariana.
Rocky Bay customer Ariana Pila was left with very limited movement and cognitive ability in a severe vegetative comatose state, following a diagnosis of Anti-NMDA Receptor Encephalitis in 2013 at the age of 16.
A rare virus which has seen approximately 3,000 people affected worldwide, Ariana's symptoms began when she was 12 years of age and initially appeared to be what most would consider normal adolescent behaviour.
Following four years of ongoing symptoms and slow deterioration, Ariana rapidly lost all cognitive functionality in April 2013 and was hospitalised.
She spent 15 months as an inpatient at a Perth hospital, requiring a tracheostomy with 24/7 care, and was clinically asleep for five years. During this time, Ariana faced challenges from worsening joint contractures and gradual physical deconditioning, as her muscles began to waste away from disuse.
Kirstine, Ariana's extremely determined mum, never once gave up hope of getting Ariana back to her normal happy self and worked tirelessly to get her into rehab for treatment. This was the starting point of her recovery.
Kirstine self-referred Ariana to Rocky Bay in April 2017 to receive neurological rehabilitation services and, while her case was extraordinarily complex, the team at Rocky Bay didn't once hesitate when asked to take her on.
At Rocky Bay Ariana had access to innovative therapy equipment, such as the specialised electronic bike that, through electrical stimulation, which allowed her to gradually regain some of the muscle bulk and range in her legs that had been lost.
As her insight and alert level continued to improve, speech and occupational therapists were introduced into her program to continue working on her cognition. Rocky Bay's interdisciplinary team also collaborated closely with Ariana's rehabilitation consultant at Fiona Stanley Hospital to monitor her swallowing, secretion management and breathing ability.
Against all odds, Ariana's tracheostomy was successfully removed in April 2018. Following the removal, Ariana regained full cognition and awareness, including the ability to converse verbally, and began to show signs of being able to stand and walk a few steps. As she continued to show signs of progress, Ariana was discharged from Fiona Stanley Hospital in May to continue her rehabilitation with Rocky Bay.
Fast forward five and a half years and Ariana, now 21, is walking, talking and eating her favourite food – Subway.
Ariana has continued to progress miraculously and is now able to walk unassisted without aid up to 800 metres. Ariana is also now working with Rocky Bay's fitness officer to regain the ability to jog and run again.
She recently reached two of her goals, including walking up the stairs at her home and finally saying goodbye to her wheelchair.
Ariana said initially her mind was telling her should couldn't walk, while her memory was saying she could.
"Learning to climb stairs was the hardest and scariest thing ever. Today, I can smash the stairs like a piece of cake!"
Ariana will be going to her first concert in November, and also has goals to work and study again. The mother daughter duo have set a hefty goal to walk the Great Wall of China.
Her incredible recovery has been made possible due to the ongoing and unconditional support of her family, as well as the collaborative program between Rocky Bay and Fiona Stanley Hospital.
"It's been mostly my family that has helped me get to where I am today – especially my mum. Also my team of therapists at Rocky Bay and Fiona Stanley Hospital," Ariana added.
Kirstine said Ariana's recovery would not have been possible if it wasn't for the amazing staff at Rocky Bay.
"We would like to thank our physio, occupational therapy and speech teams, as well as the whole of Rocky Bay, for all the hard work they have put in to help Ariana overcome the many challenges she has faced," Kirstine said.
"She started with fear, doubt and weakness, and now has confidence, independence, strength and endurance."
When asked what she would tell someone going through a similar situation, Ariana said:
"Don't be afraid to push past the fear of not being able to do anything because you can do anything. Always stay positive. Let your mind and body work together."

"I've enjoyed achieving each goal that is given to me, because it boosts my confidence to know I can do anything if I put my mind to it."