The Toolbox is a space within Rocky Bay's Community division, that allows you to have a place to find more possibilities every day.
If you have a passion project or a skill that you want to develop, you and your support worker can book time to push your imagination and build something to be proud of.
Project ideas include; personal item repair, bike servicing, jewellery making, DIY kit projects, flat pack furniture assemble, painting design and building projects.
Improve social and fine motor skills while learning independent living skills. Everyone is welcome from first time tool users to more advanced builders.
Please contact Siobhan – 9383 5154  or Chris – 0490 125 358 for more information and to book a time in The Toolbox. Located in the Community area, 60 McCabe Street, Mosman Park.
Age

Diagnosis

Amputations (Single/Multiple)
Angelman Syndrome
Anti-NMDA Receptor Encephalitis
Arthrogryposis
SEE MORE
Aspergers
Attention Deficit (Hyperactive) Disorder
Autism/PDD
Batten Disease
Bi-Polar
Blind/Vision Impairment
Brain Injury (Acquired)
Brain Tumor
Charcot-Marie-Tooth Disease
Charge Syndrome
Cornelia de Lange Syndrome
Cri du Chat Syndrome
Deaf/Hearing Impairment
Dementia / Alzheimer's
Down Syndrome
Dysgraphia
Dyslexia
Dysreflexia
Ehlers Danlos Syndrome
Encephalitis
Epilepsy
Facial Auricular Vertebral Syndrome
Fibromyalgia
Fragile X Syndrome
Friedreich AtaXia
Generalised Dystonia
Guilliane Barre Syndrome
Hallervorden Spatz Disease
Huntington's Chorea
Intellectual Disability
Laurence Moon-Bartel Syndrome
Lennox Gastaut Syndrome
Microcephaly
Minicore Myopathy
Motor Neurone Disease
Moyamoya Disease
Multiple Sclerosis
Muscular Dystrophy
Nemaline Rod Myopathy
Neuromuscular Disorders
Obessive Compulsive Disorder
Parkinson's Disease
Poliomyelitis
Prader-Willi Syndrome
Psychiatric Disability
Rett Syndrome
Seckel Syndrome
Spastic Paraparesis
Speech Impairment
Spina Bifida
Spinal Cord Injury
Spinal Muscular Atrophy
Stroke
Trisomy 18
Tuberous Sclerosis CompleX
Williams Syndrome
SEE LESS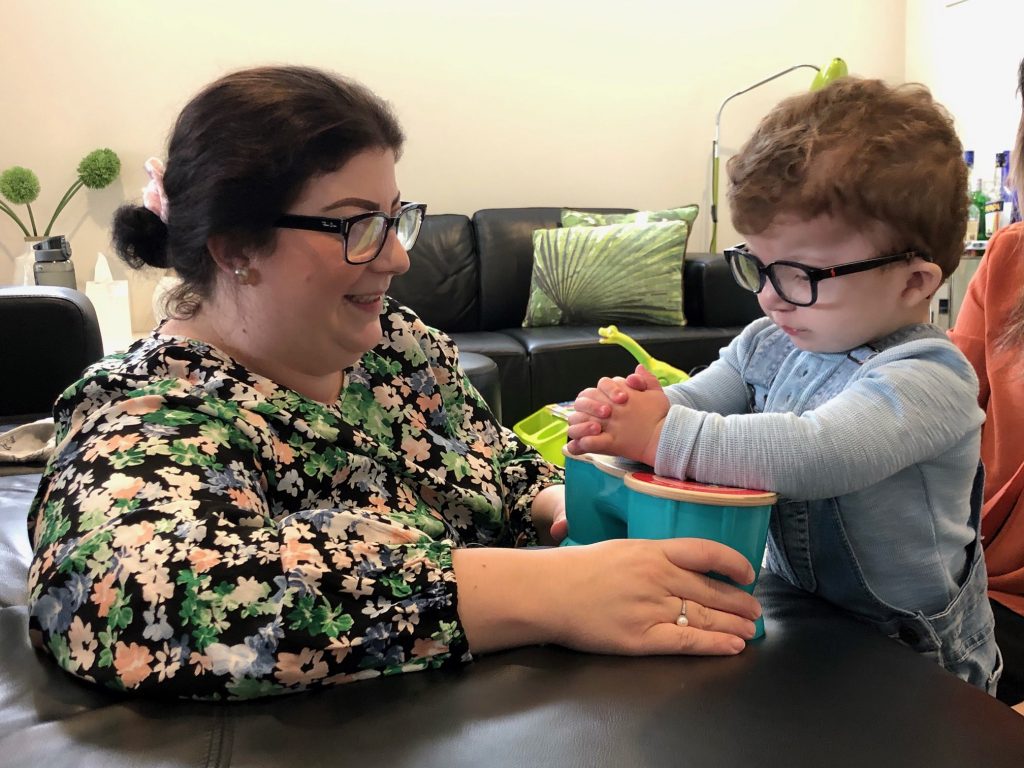 Henry
Developmental Delay (0-8 years only)
Pierre Robin sequence (PRS)
Henry Duca, a bright and happy two-year-old, has had a...