At Rocky Bay we're inspired and energised by the power of possibility. That's why as industry leaders, we take it upon ourselves to drive positive change by ensuring you feel valued and heard. We will continue to work alongside you, your family, carers and guardians to play our part in establishing a national culture of respect for all individuals. Together, we can create a brighter future.
We invite you to take a moment to get a better understanding of what we're constantly working towards at Rocky Bay, our commitment to you.
Our purpose
Enhancing Abilities, Enriching Lives.
Our vision
Positively impact customer wellbeing through trusted health and community services.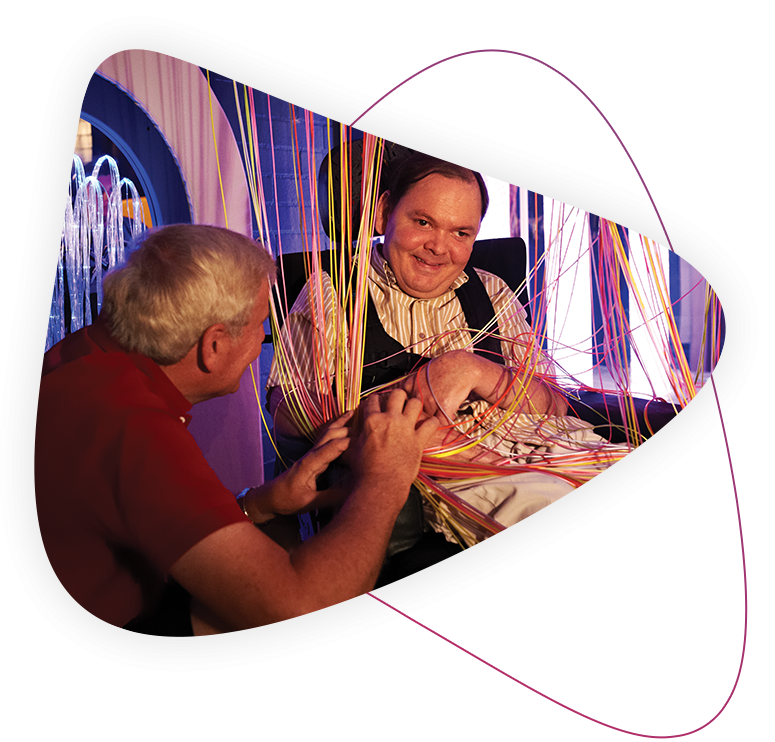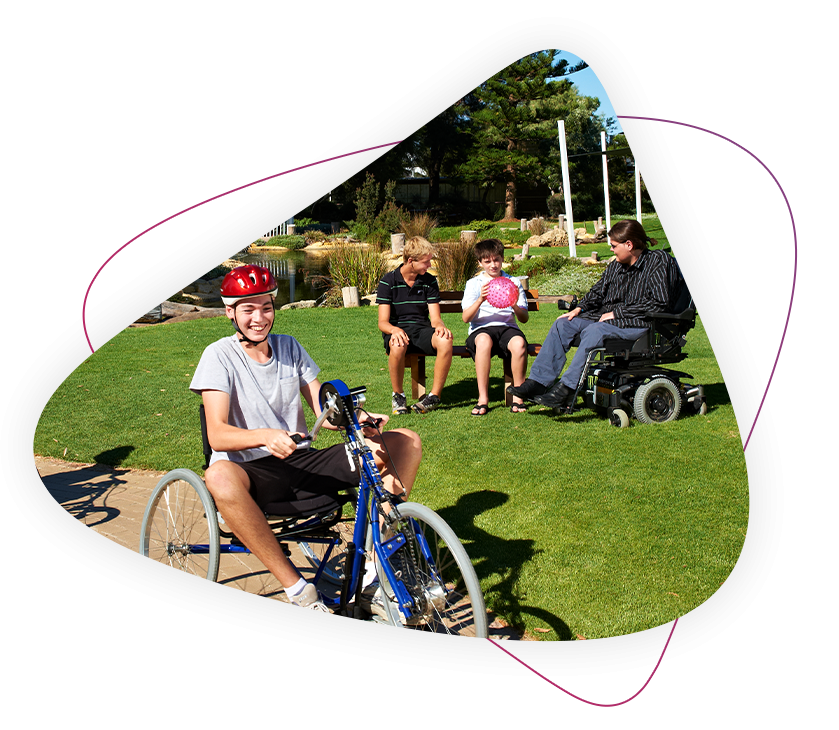 Providing excellent customer service
You are the centre of our world (not the other way round). Everything we do is carefully planned and tailored to meet your individual needs.
Looking for better ways
We're constantly reviewing our performance, staying on top of the latest advances in practices and technology to find new ways to make your experience better.
Working together
Care isn't a service – it's a partnership. Our willingness to work together with our customers, stakeholders and fellow Rocky Bay team members determines our success.
Being professional and accountable
Leading the way is a responsibility we're proud to shoulder. We continue to set new standards in professionalism, respect and courtesy as we go above and beyond to find solutions that help you realise your goals.
this is what
we are planning

Our vision
We want to empower you to influence your own outcomes by consistently delivering the best practice approved services that ensure your experience is deeply personal, and profoundly life changing.
How we can bring it to life
Our customer experience philosophy guides everything we do. We've already implemented a range of strategies, from providing online customer tools that enable two-way information exchange, to identifying and improving where services are not meeting customer needs. And we will continue to push the boundaries to find better ways.
Our vision
We believe the more people partner with us, the better the world will be. Through clear, impactful messaging, we hope to positively influence everyone we interact with, from customers, to family, and everyone on the Rocky Bay team.
How we can bring it to life
We are constantly working hard to ensure messages are shaped thoughtfully to the people we are talking to. In doing so, we will build the genuine trust and relationships required to grow the Rocky Bay family.
Our vision
We believe stimulated and motivated employees lead to better customer outcomes. We aim to create the right working environment to maximise the flexibility and capability of our workforce.
How we can bring it to life
We're empowering our workers through strong performance reviews and embedding sustainable productivity levels within an NDIS context.
Our vision
We know effective decision making across all areas of the organisation leads to the best outcomes. To achieve this, we want to clearly understand what business performance looks like.
How we can bring it to life
We will inform ourselves by developing an organisational analytics capability that allows us to define and report performance indicators at appropriate levels across the business on a regular basis.
Our vision
We want our Rocky Bay family to have access to the best facilities, equipment and technology that enable them to be efficient and effective in everything they do.
How we can bring it to life
By delivering appropriate facilities across Metropolitan Perth, we can empower our team to be better. We will continue to investigate sustainable transport solutions for customers, as well as effective asset management practices to ensure Rocky Bay continues to be fully resourced to deliver the very best support services possible.
what our policies look like

Click the links below to read what our policies look like day-to-day.