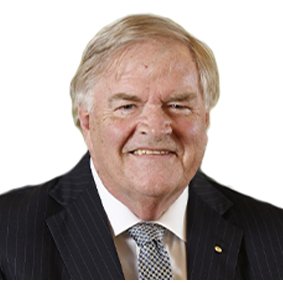 The Honorable Kim Beazley AC

Prior to becoming the 33rd Governor of Western Australia in May 2018, Mr Beazley had dedicated nearly thirty years to a career in Federal Government, representing the Western Australian seats of Brand and Swan.
Mr Beazley was appointed as Ambassador to the United States of America in February 2010, and served until January 2016. Upon his return to Australia, Mr Beazley was appointed as President of the Australian institute for International Affairs until 2017, Co-Chairman of the Australian American Leadership Dialogue until 2018, Distinguished Fellow at the Australian Strategic Policy Institute, and a Director and Distinguished Fellow at the Perth USAsia Centre.