What's the best way to learn? By having fun!
Your child will have so much fun at the Rocky Bay Social Skills Fun Day they won't notice how much they're learning.
Social Skills Fun Day is a day full of possibilities; to learn new skills, make new friends, and generally have a great time in a controlled and safe environment.
Aimed at children aged 7 – 11 years with Autism, the day is facilitated by an experienced Occupational Therapist and Speech Pathologist. The fun day offers a small group the chance to practice learned skills with peers, develop new skills under the guidance of therapists as well as experience a taste of the various Rocky Bay groups.
Age

Diagnosis

Aspergers
Attention Deficit (Hyperactive) Disorder
Autism/PDD
Bi-Polar
SEE MORE
Brain Injury (Acquired)
Cornelia de Lange Syndrome
Developmental Delay (0-8 years only)
Ehlers Danlos Syndrome
Epilepsy
Fragile X Syndrome
Intellectual Disability
Lennox Gastaut Syndrome
Microcephaly
Minicore Myopathy
Obessive Compulsive Disorder
Psychiatric Disability
Rett Syndrome
Speech Impairment
Trisomy 18
Tuberous Sclerosis CompleX
Williams Syndrome
SEE LESS
Benefits of Social Skills Fun Day
Children attending Social Skills Fun Day learn and practise skills to stay calm and centred by acknowledging and regulating their emotions in a play-based environment. They will participate in:
Lego Building with role playing
Card and Board games
Activities using sequences of movements designed to calm and moderate the nervous system
Mindfulness and breathing games.
Not to mention making friends along the way. These simple techniques can be transferred to home and school life, opening the possibilities of a life without limits.
Who is it for?
Social Skills Fun Day is for children with Autism Spectrum Disorder aged 7-11 years old. Participants should be able to maintain attention and regulate their emotions. They should also be able to participate in some physical postures and movements.
Program Structure
Social Skills Fun Day is conducted on a single day, typically 9am – 2pm at a Rocky Bay hub. Up to 6 participants take part.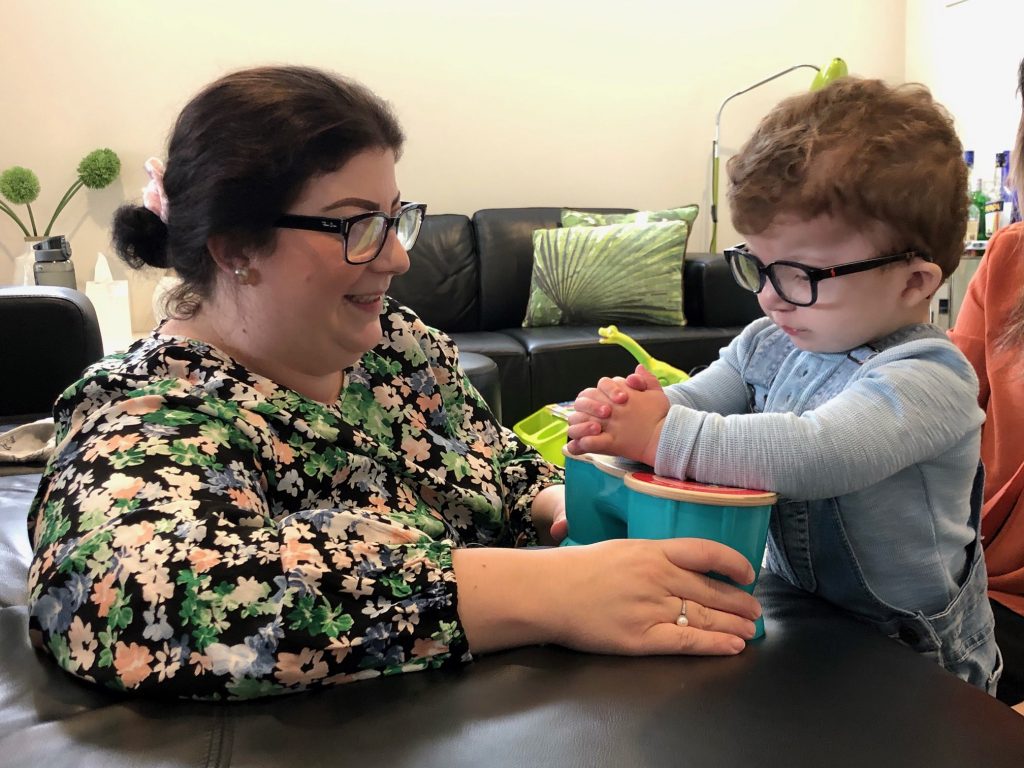 Henry
Developmental Delay (0-8 years only)
Pierre Robin sequence (PRS)
Henry Duca, a bright and happy two-year-old, has had a...