Milo Social Skills Therapy

What's better than social skills therapy with a Rocky Bay therapist? Social skills therapy with a talking, singing and dancing robot!
Introducing Milo, the humanoid therapist that will transform the way your child is able to learn, practise and apply social skills in their daily life. Imagine the possibilities of a life where your child is confident, in control and capable. 
Milo, and the evidence-based curriculum behind him, is perfect for children living with Autism Spectrum Disorder (ASD), or any diagnosis that impacts their social skills.
So why use a robot?
Milo provides the consistency that children with ASD crave. Even the most poker-faced human therapist can have an off day. Milo however:
Never gets tired

Never gets frustrated

Uses consistent tone and volume

Helps children learn to navigate awkward interactions

Expresses a full range of emotion for learning.
Age

Diagnosis

Aspergers
Attention Deficit (Hyperactive) Disorder
Autism/PDD
Brain Injury (Acquired)
SEE MORE
Cornelia de Lange Syndrome
Developmental Delay (0-8 years only)
Down Syndrome
Ehlers Danlos Syndrome
Epilepsy
Fragile X Syndrome
Intellectual Disability
Lennox Gastaut Syndrome
Microcephaly
Obessive Compulsive Disorder
Psychiatric Disability
Rett Syndrome
Seckel Syndrome
Speech Impairment
Tuberous Sclerosis CompleX
Williams Syndrome
SEE LESS
Benefits of using Milo for kids with Autism
Milo is highly engaging, fun and motivating which makes him an effective tool in teaching social skills to children

By developing greater social awareness, children learn to make sense of their interactions with others which often helps to reduce their social anxieties

Children learn to recognise when they are feeling upset and develop a range of "calm down" techniques provided by Milo

With improved social understanding and communication skills, students become more confident and capable of navigating social situations.
Program Structure
For eligible customers, Milo Social Skills Therapy takes place over 12 sessions:
Pre-intervention assessment with a therapist

10 x intervention sessions (weekly)

Post intervention assessment with a therapist.
At the end of the program, you will receive an intervention treatment summary and outcomes report. The report will detail the skills and knowledge learnt, and provide resources and strategies to continue learning at home.

Jade was never overly enthusiastic about going to speech, but she was more than delighted to spend time with Milo.
– KERRY (mum of Milo participant)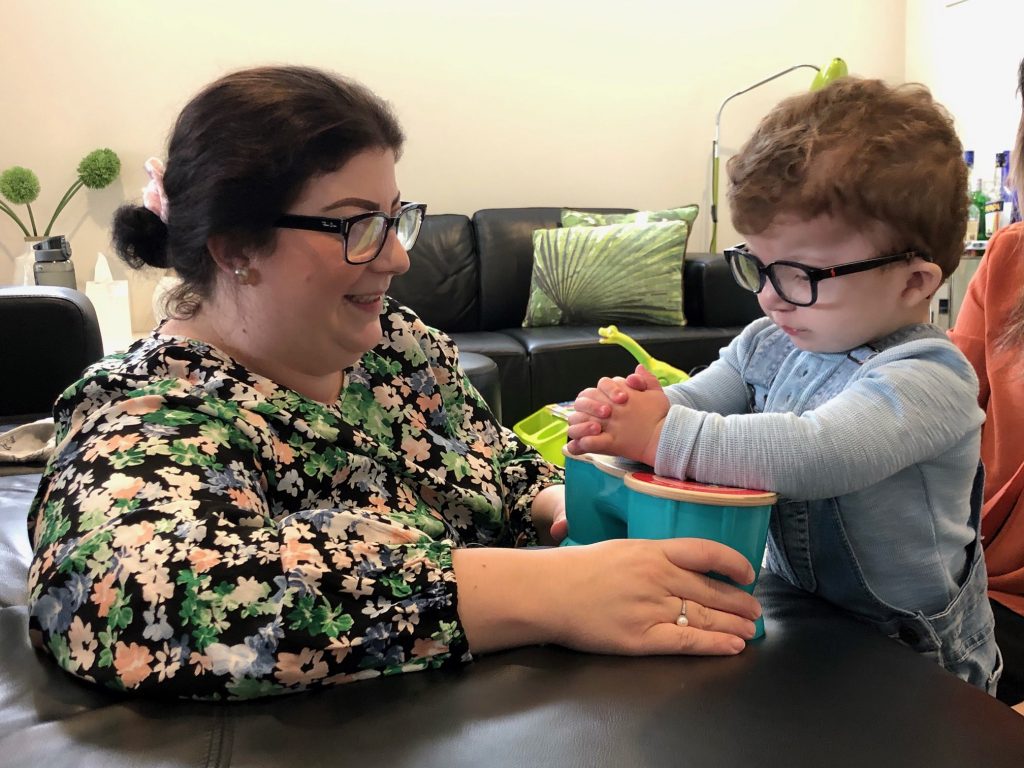 Henry
Developmental Delay (0-8 years only)
Pierre Robin sequence (PRS)
Henry Duca, a bright and happy two-year-old, has had a...