Make the Connection.
Raising children can be difficult. How they react to situations and emotions can be unpredictable and challenging. Learning the triggers for your child's behaviours, and strategies for dealing with them, can significantly improve the bond between you and your child. They'll be happier, you'll be happier, and life will be just that little bit easier.
Age

Diagnosis

Angelman Syndrome
Aspergers
Attention Deficit (Hyperactive) Disorder
Autism/PDD
SEE MORE
Bi-Polar
Cornelia de Lange Syndrome
Developmental Delay (0-8 years only)
Down Syndrome
Dyslexia
Fragile X Syndrome
Intellectual Disability
Lennox Gastaut Syndrome
Microcephaly
Obessive Compulsive Disorder
Prader-Willi Syndrome
Psychiatric Disability
Rett Syndrome
Speech Impairment
Tuberous Sclerosis CompleX
Williams Syndrome
SEE LESS
As every child is unique, there is no one-size-fits-all approach to parenting, and so it is with Parenting by Connection. Each workshop is tailored to meet the needs of those who attend, but the general goals of the sessions are:
Understand how to improve your child's emotions and behaviours
Improve your confidence in supporting your child's behavioural needs
Build strong bonds with other parents and carers of children of the same diagnosis, as well as within your family and community.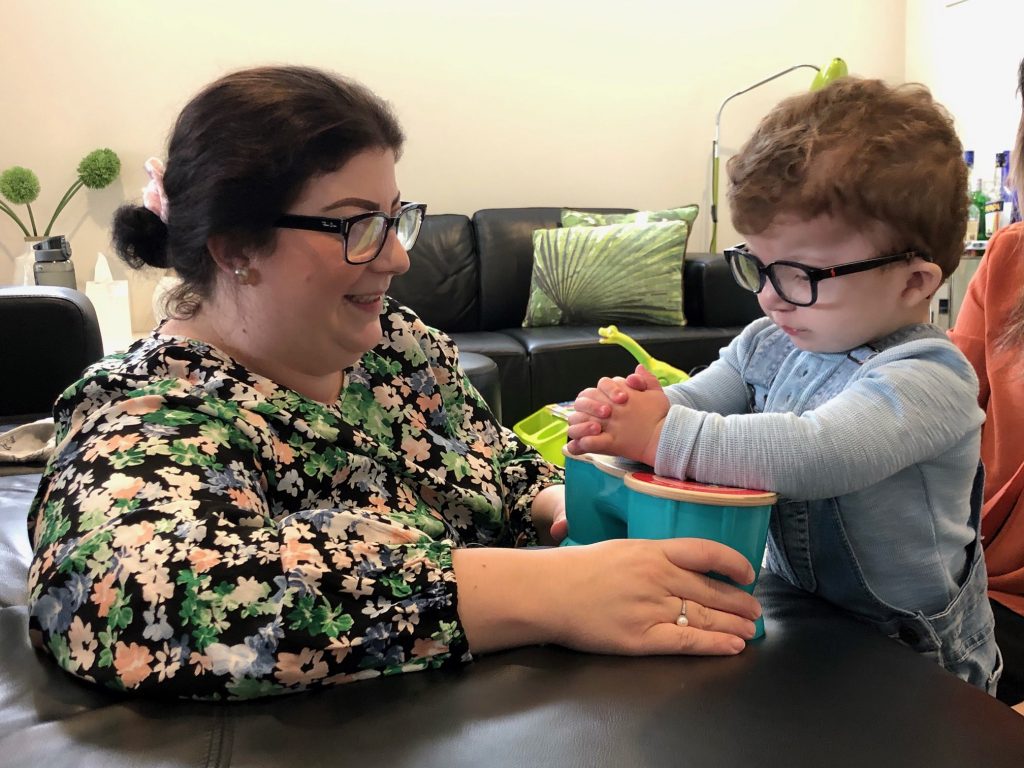 Henry
Developmental Delay (0-8 years only)
Pierre Robin sequence (PRS)
Henry Duca, a bright and happy two-year-old, has had a...