Hanen: It Takes Two to Talk®

Be your child's partner in communication.
Children develop at different rates, and it's hard not to compare them to others. As a parent, you know your child better than anyone, and can see when something isn't quite right. Open a world of possibility, by learning where your child is on their path to quality communication, and becoming their most important partner on that journey.
Age

Diagnosis

Attention Deficit (Hyperactive) Disorder
Charge Syndrome
Cornelia de Lange Syndrome
Deaf/Hearing Impairment
SEE MORE
Developmental Delay (0-8 years only)
Down Syndrome
Dyslexia
Encephalitis
Facial Auricular Vertebral Syndrome
Fragile X Syndrome
Intellectual Disability
Microcephaly
Moyamoya Disease
Prader-Willi Syndrome
Rett Syndrome
Speech Impairment
Trisomy 18
Williams Syndrome
SEE LESS
Hanen: It Takes Two To Talk® will help you to:
Recognise your child's level and style of communication
Identify signs that will indicate when your child is ready to upskill their language
Motivate and empower your child to improve their communication and interactions with others
Adjust everyday routines to encourage your child to take turns and keep interactions going.
Hanen: It Takes Two To Talk® does this by empowering you to help your child reach the following three goals:
Improved ability to initiate conversation
Improved confidence in communication
Improved turn-taking and back-and-forth interactions.
The program will give you practical strategies you can use in everyday situations.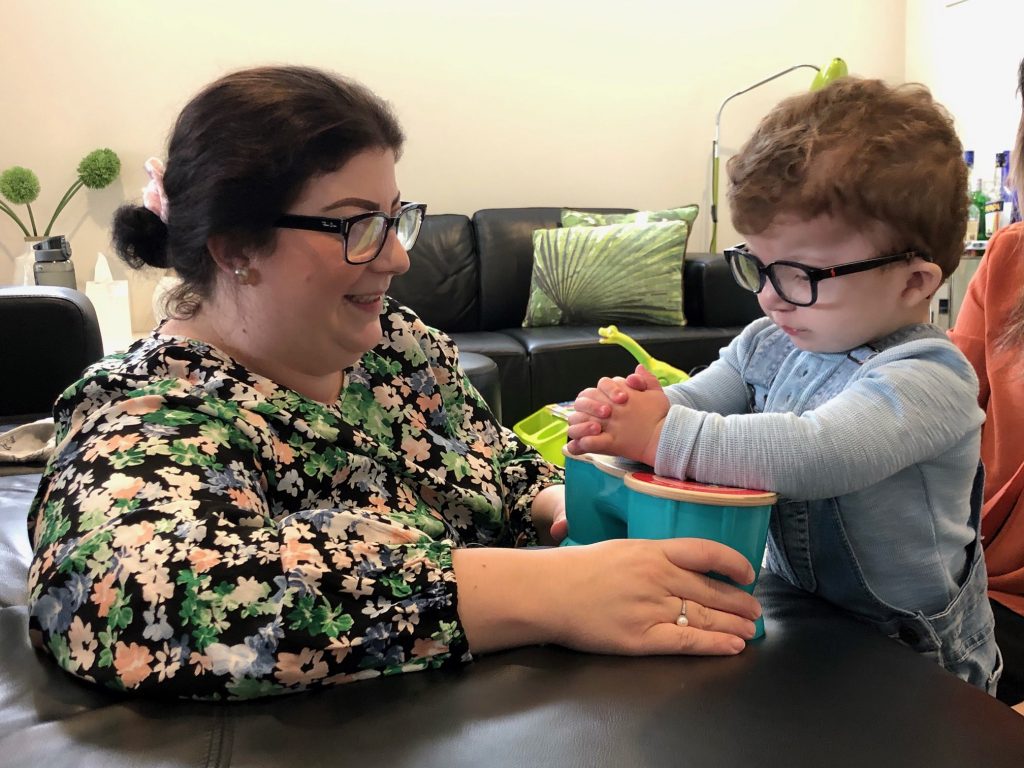 Henry
Developmental Delay (0-8 years only)
Pierre Robin sequence (PRS)
Henry Duca, a bright and happy two-year-old, has had a...