Rocky Bay Equipment has a large selection of specialised pre-owned healthcare equipment available for hire and purchase. Our expert team will be able to assist you with selecting and customising the right equipment for your needs.
Choose from a range of professionally sterilised manual wheelchairs, walking frames, beds, commodes and more for your temporary needs, or as backup to your main equipment. Our customers often hire equipment because of a temporary injury, or while a relative with support needs is visiting. Whatever your reason, buying or hiring from Rocky Bay Equipment is a cost effective way to support you and the people you care for.
All items are available from Rocky Bay's Cockburn office hub and transport options can be arranged.
You can now shop online on our store.
Age

Diagnosis

Amputations (Single/Multiple)
Angelman Syndrome
Arthrogryposis
Batten Disease
SEE MORE
Blind/Vision Impairment
Brain Injury (Acquired)
Brain Tumor
Charcot-Marie-Tooth Disease
Charge Syndrome
Cornelia de Lange Syndrome
Cri du Chat Syndrome
Deaf/Hearing Impairment
Dementia / Alzheimer's
Down Syndrome
Dysreflexia
Ehlers Danlos Syndrome
Encephalitis
Facial Auricular Vertebral Syndrome
Fibromyalgia
Fragile X Syndrome
Friedreich AtaXia
Generalised Dystonia
Guilliane Barre Syndrome
Huntington's Chorea
Intellectual Disability
Laurence Moon-Bartel Syndrome
Minicore Myopathy
Multiple Sclerosis
Muscular Dystrophy
Nemaline Rod Myopathy
Parkinson's Disease
Poliomyelitis
Seckel Syndrome
Spastic Paraparesis
Spina Bifida
Spinal Cord Injury
Spinal Muscular Atrophy
Stroke
SEE LESS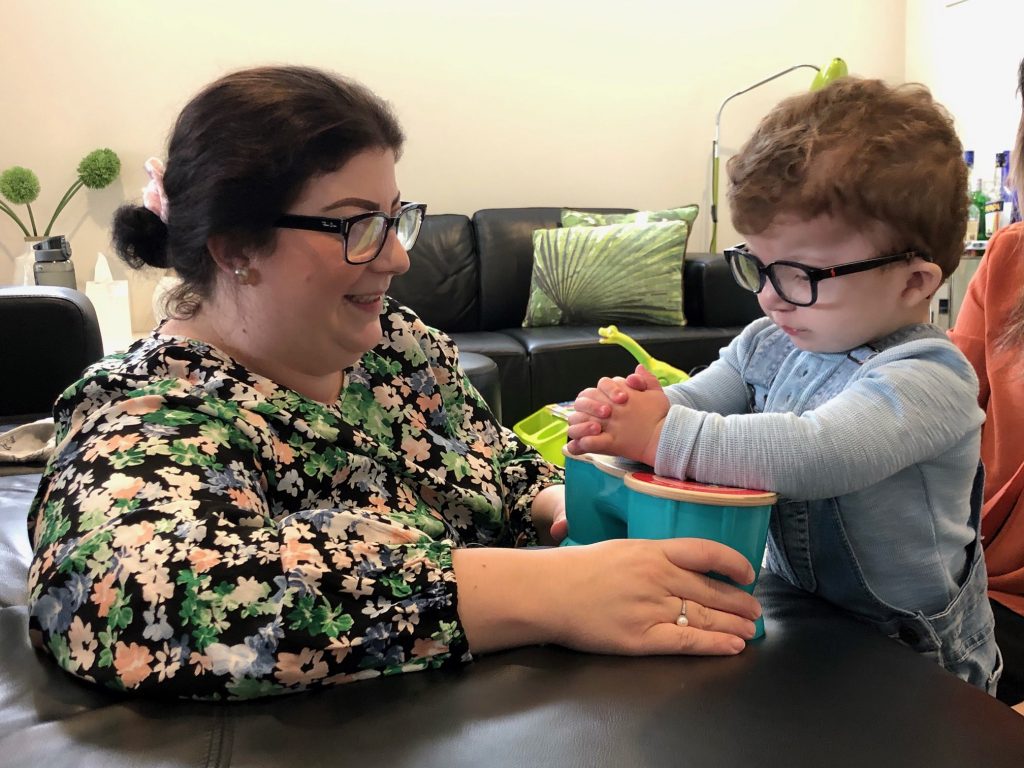 Henry
Developmental Delay (0-8 years only)
Pierre Robin sequence (PRS)
Henry Duca, a bright and happy two-year-old, has had a...