Socialisation and forming friendships is an important goal and life skill for many school aged children however, many younger NDIS participants have smaller amounts of funding dedicated to Community services in their plans.
Rocky Bay has recently changed the way we cost our group programs, in an effort to make services more accessible for those with smaller amounts of funding. By offering programs and joint supports at 1:2 and 1:3 ratios, we are able to offer services at a group rate.
What does this mean for you?
By accessing services charged at a group rate, you can access the same hours of services for a lower price, and therefore stretch your funding further over your plan
This means that funding which may have not felt worthwhile to use in the past, can be meaningfully put towards services which support you to achieve your goals
By maximising the use of your Community services funding, you can demonstrate the necessity of these services to the NDIS when it comes times for your plan review, and potentially have this funding amount increased in your next plan
Most importantly, group services offer the perfect opportunity to achieve your goals in comfortable and fun setting, surrounded by likeminded people, with the support of trained and experienced staff with a purpose designed program or activity
How does it work?
Commonly, Community services are accessed at a 1:1 ratio, which means you loved one is supported by one support worker. Current NDIS pricing for this support ratio starts at $64.04 per hour.
Joint supports or group services provide the opportunity for 1 staff member to support 2 or 3 customers at a time. The NDIS price for these ratios start at $38.14 (1:2) and $26.83 (1:3) per hour.
Therefore, if you had $2000 to spend on Community services, accessing services at a 1:1 ratio would allow you to receive around 31 hours of support, whereas, if you chose to access Community services in a group, you could receive either 52 hours of support at a 1:2 ratio, or 74 hours at a 1:3 ratio.
That is a significant increase in the supports you can receive for the same amount of funding, allowing you to access more hours of service, have more opportunities to work towards your goals, and to have more evidence towards an increase in plan funding in future
*Please note the above hourly rates are based on standard level core support on a weekday. The prices differ if on a level 2 support and time of the day/week or if using capacity building community support. However the group supports will still increase the amount of service you can access.
Am I eligible for group supports?
You will spend the first 2-3 services as a new customer on a 1:1 ratio, to get to know your support worker, so they can understand your needs and to ensure you get the most out of the service. At this stage, we will let you know if you can be supported in a group
Certain circumstances would mean that a customer is unable to be supported in a group ratio. These might include high physical care needs, or challenging behaviours like absconding or physical aggression, as these might take support away from other customers, or put others at risk. In this case, 1:1 ratios will be maintained
Depending on the program, age requirements affect eligibility, to ensure that programs meet the specific needs of the group attending
To ensure the safety and sufficient support of our customers, we usually limit our group sizes to 6 people at a time
Navigating Underfunding and NDIS Reviews
Recently we have seen many customers experience underfunding in their NDIS plans, which has made it challenging for them to maintain their current level of service. Many NDIS plans are being extended over longer periods, often across 2 to 3 years, without an actual increase in funding.
At Rocky Bay, we are committed to meeting your needs and ensuring you can access your required services.
Below are some options for best managing your funding if it has reduced in size or been extended over a longer period.
Rocky Bay will work with you to stretch your funding across the length of your plan. Reducing the hours of each individual service will allow you to utilise services across more days of the week. You can do this by swapping to fortnightly services from weekly services, or you may wish to join one of our wonderful group supports. Participating in group supports dramatically reduces the service rate, enabling you to access more services for the same amount of funding.
Discuss your NDIS plan and explore the funding available to you with your Team Leader. We understand how overwhelming the NDIS can feel at times; that's why we're here to help explore the funding options that are best suited to you. Meet with your Team Leader to discuss the different funding categories and how best to maximise your plan. Many customers often do not realise that they have funding under different categories that could be accessed for their support.
Apply for a NDIS review. You must request plan reviews at least three months in advance, and you will need to provide progress reports from all the providers you receive services from. A support coordinator can assist you in this process.
If you are interested in learning more about how you can maximise your NDIS funding, come along to our Info Night!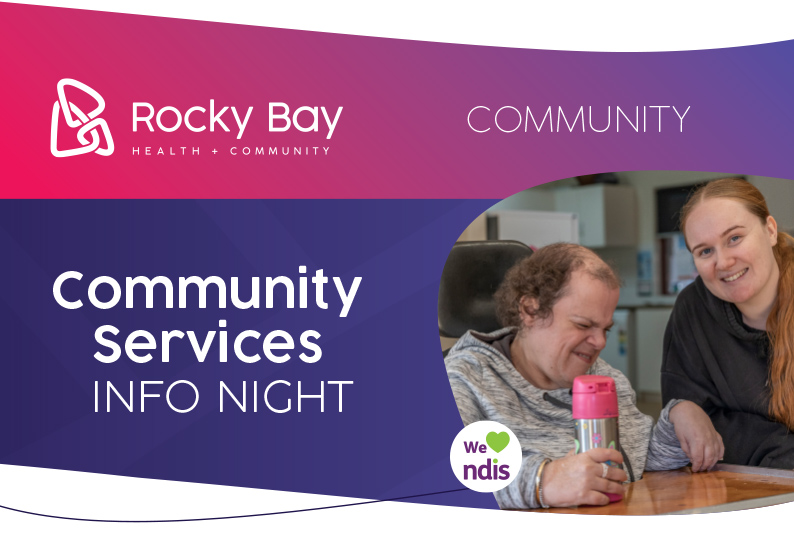 If you are interested in attending a program or finding out more about our services, please contact Jamie O'Malley at Jamie.O'[email protected]