Do you love to paint or would you like to learn? Join us for an 8-week "Under the Sea" painting program by Belinda from Happy Painters.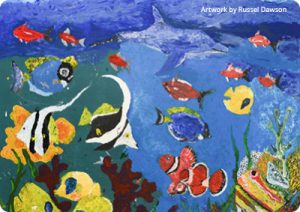 In this class, you will progressively create new paintings to build your skills before embarking on the final under the sea piece.
This program will run every Tuesday from August 17 – October 5. For an hour and a half you will be free to paint and learn new techniques from a local Perth artist.
We welcome anyone with an interest in art to come along and seas the opportunity.
Eligibility Criteria:
Interested in painting / arts and crafts
Understand how to work towards completing an activity with others
Able to attend with a Support Worker or Carer
Program open to existing Rocky Bay customers only
For more information, please contact Joel McKenna – [email protected]
Cancellation Policy: 2 week notice period required to withdraw from the group