Rocky Bay's The Studio launched their 2019 Art Exhibition, Kaleidoscope, at an event on Thursday 7 November.
Taking its name from the optical device that reflects images with different colours and patterns, Kaleidoscope takes a look at the personal interests and strengths of Rocky Bay's artistic customers, with each piece of art giving an insight into their individual personalities and unique perspectives on life.
The exhibition embraces each artist's individual style, culminating in an exhibit that uses mixed media, shapes and forms to represent each artist and their creative journey.
Rocky Bay Disability Support Workers, Muriel Van Haecke and Ariel Katzir, were on hand to assist The Studio's customers put together the exhibition in the lead up tot the event and encouraged them to unlock their inner artists.
Ariel explained that Kaleidoscope would provide the artists and the community with an opportunity to come together and bond over a shared love of art.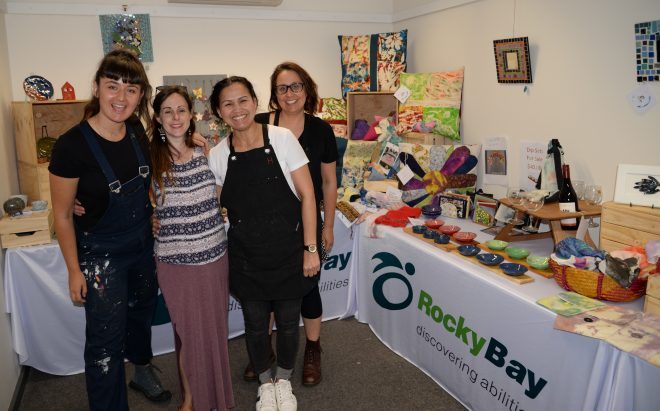 The Studio's Disability Support Workers Ariel Katzir, Muriel Van Haecke, Hattie Lustig and Amanda Newman.
"Kaleidoscope allows our customers to visually tell a story to the broader public," said Ariel.
"Just like a kaleidoscope, each person brings something unique each day they come to The Studio. They are all like individual stars, and together they form a galaxy.
"Our message is that no matter what your abilities are, you are always able to create and be creative.
"Art can be such a powerful tool to overcome hurdles, to express yourself and to feel free."
Select pieces will be available for purchase during the exhibition, with all proceeds going back into The Studio to help fund supplies for future artistic projects. Pieces can be purchased directly from The Studio.
The Kaleidoscope Art Exhibition is open to the public from 8 to 15 November 2019, Monday to Friday between 8.30am to 5pm, at Rocky Bay's Mosman Park Hub, 60 McCabe Street.
View the Kaleidoscope catalogue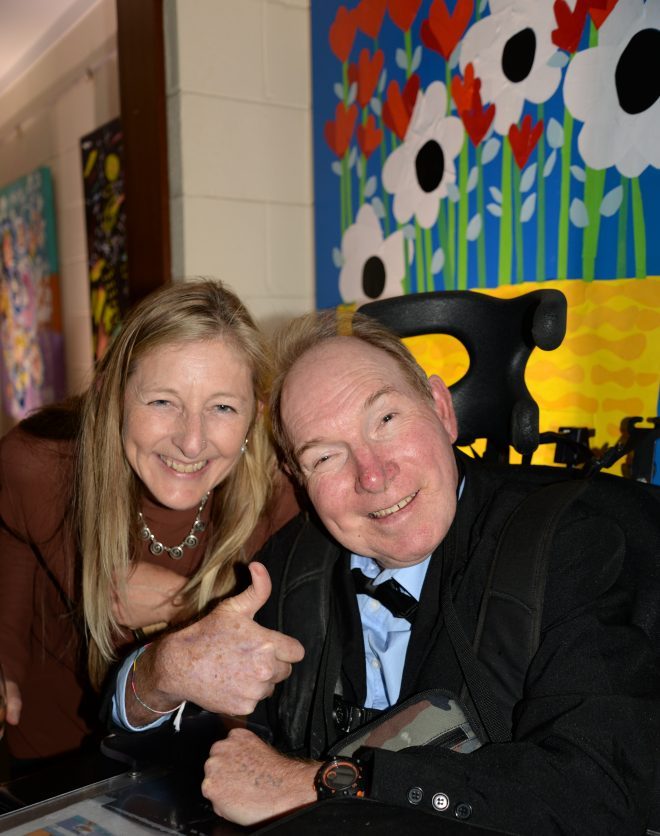 Leisure & Independence Director, Kylie Murphy with Malcolm Burgess, artist and customer.